Quote:
Tommy Morrison, former WBO heavyweight champion and co-star of Rocky V, passed away Sunday night in an Omaha, Nebraska hospital.

Morrison was a Olympic hopeful in his amateur days, losing a split decision at the Olympic trials to Ray Mercer who would go on to win gold at the Seoul games. He would go on to turn pro in October of 1988 and run off 28 consecutive wins, only seeing the scorecards in four of those bouts. Among his victims during his early career run was faded former heavyweight champ Pinklon Thomas.

One of his biggest breaks came when Sylvester Stalone wrote a starring role for him in Rocky V. Morrison would play Tommy "The Machine" Gunn, a young fighter mentored by Rocky before turning his back on the former champion.

Back in the real world, "The Duke" would get a chance at revenge against Mercer, now WBO champ, in October of 1991. Mercer would hand Morrison his first professional loss, knocking him out in the fifth round.

Morrison would win heavyweight gold in 1993, picking up his biggest career win by beating George Foreman during his legendary career revitalization. Two fights later unheralded Michael Bentt stopped Morrison in the first round, taking his WBO title.

Morrison went on another run before running into Lennox Lewis and suffering the third loss of his career, a sixth round TKO.

In February of 1996, a pre-fight blood test diagnosed Morrison with HIV, making him one of the most prominent early figures publicly diagnosed with the disease. Morrison would take responsibility for his contraction of the illness by stating "I lived a permissive, fast and reckless lifestyle," and effectively retiring from boxing. The retirement was likely not up to him as his license was revoked by the Nevada State Athletic Commission for safety reasons.

Later in life, Morrison would insist that the HIV test in '96 was a false positive and would provide several tests showing he did not have the illness, though the legitimacy of those tests was long disputed. He would have two more fights, one in 2007 in West Virginia and one in 2008 in Mexico.

An attempt to fight in Quebec in 2011 fell through when the commission asked Morrison to take a supervised blood test to ensure that the blood used in the HIV test would be his as many claimed that his "negative" tests were not Morrison's own blood. Morrison declined to take the test under those conditions.

His wife, Tricia Morrison, told ESPN earlier this year that Morrison suffered from Guillain-Barre Syndrome, not HIV, and was bed-ridden and badly ill for over a year, though many others insisted to the network that Tommy and Tricia were in denial.

The family declined to release a cause of death, with Morrison's promoter stating "I don't know what the official cause of death at the hospital will be."
Quote:
Originally Posted by
Sugar-Free_LizaG
View Post
That's unfortunate. However if I'm being honey upon seeing that my first thought was, Tommy Morrison was still alive?
Sent from
Verticalsports.com Free App
---
Think. It Ain't Illegal Yet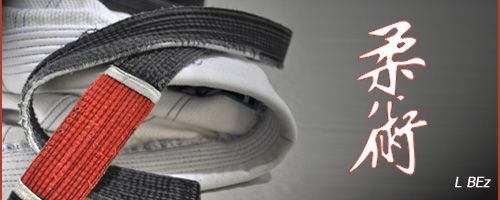 "Discipline Hurts Less Than Regret"
Both are Kings of the weakest HW division ever, on who they've faced and beaten?.....I'd say Wladimir, just about. They've both been beaten early on in their career by mediocre competition though. But recently Wladimir has put away the better fighters.
---
Yeah but can you hate them for being in a weak era? its not their fault everyone else sucks haha. As for the comment about them losing early, I don't always look to hard into early career losses, it should take away from their talents. Vitali lost to Byrd due to injury of his shoulder, and then lost to Lewis because of another injury. He hasn't had the BIG name on his resume to make him a top 10 GTA, but again its not his fault the division is weak. He is a warrior though.

Wlad has a more impressive resume and is a better boxer than his brother, and sure he has lost 3 times to guys who aren't amazing fighters, but they all have decent KO power. His loss to Purrity was early in his career, so I don't hold it against him too much.

I think Wlad will be ranked higher in the greast HWs in years to come, because he had a better resume, and is the better boxer, who sadly had the weaker chin.

I'm personally a big fan of both guys, but I'm not one of those fans who list them in the top ten best HWs.

this is as thought out as I want but i'm really tired since im working night shift right now haha


Wlads best wins; Calvin Brock, Eddie Chambers, David Haye, Chris Byrdx2, Povetkin, Peterx2, Chagaev,Brewster,an I guess Mercer

Vitali - Kirk Johnson, Sanders, Arreola, Peter, Adamek.. His best achievement is probably the loss to Lewis, he could have maybe won that fight had the injury not occurred
If you put past HW's against the Klitschko's...like your Sonny Liston's, your Tommy Morrison's, Tyson, Ali, Foreman, Marciano...would they fair as well in any of those eras? I'd be inclined to think they'd have their way with the Klitschko's.

They're both good in this era, in this talent pool but the HW division has seen WAY better boxers over the years.
---
oh yeah they would make Top 20-25, but they would squeak in at the tail-end of the Top 10 if I'm being generous.
---
I'ma do a top 25. I actually think they might rank higher than I said up top. People always say that the Klitschkos are overrated because of the guys they beat not being anything amazing. But I look at Tysons career that way too, he has a few big wins, yet people rank him in the top 5 a lot.

Top 25
1.Joe Louis
2.Muhammad Ali
3.George Foreman
4.Lennox Lewis
5.Larry Holmes
6.Jack Dempsey
7.Rocky Marciano
8.Joe Frazier
9.Wladimir Klitschko
10. Mike Tyson
11. Sonny Liston
12. Riddick Bowe
13.Evander Holyfield
14.Vitali Klitschko
15.Jack Johnson
16.Gene Tunney
17.Floyd Patterson
18.Ezzard Charles
19.Archie Moore
20.John L. Sullivan
21.Jim Jeffries
22.Joe Walcott
23.Harry Wills
24. Ken Norton
25.Max Schmeling
Currently Active Users Viewing This Thread: 1

(0 members and 1 guests)
Posting Rules

You may post new threads

You may post replies

You may not post attachments

You may not edit your posts

---

HTML code is Off

---