Manny Pacquiao vs. Floyd Mayweather, Jr. Will Not Be Happening Any Time Soon
---
Quote:
Boxing had a stellar weekend, seeing Manny Pacquiao and Juan Manuel Marquez put on a third great fight against each other Saturday night on a card with three legitimately good bouts. Despite talk from both Floyd Mayweather and Bob Arum that they'd be open to negotiations for Pacquiao vs. Mayweather to finally happen, it now appears the fight is dead before negotiations even get off the ground.

Dan Rafael of ESPN with the tweet:

@danrafaelespn
Dan Rafael
Breaking: @FloydMayweather & @GoldenBoyBoxing have been told @trboxing won't negotiate Pacquiao-FM in order to pursue 4th fight with Marquez

There is no getting around how disappointing this is. But it's ultimately predictable. There's just too many politics at play and neither guy needs the other enough to force it to happen. These are guys making $20+ million for fights with too many egos at play.

Scott Christ of Bad Left Hook checks in on the news:

...with Marquez giving Pacquiao a horrible time again on Saturday night in what was a very good fight, the mood changed after, and it's been reported that Pacquiao and his team badly desire a fourth fight to try and finally get a convincing victory over Marquez, who feels that for a third time, he was robbed by the judges.

Marquez said after the fight on Saturday, when speaking with HBO's Max Kellerman, that he would consider retirement. If the money is right -- and it will be big, a career-best payday that tops the $5 million purse he made for Saturday's fight -- expect him to go in there with Manny one more time.

This will lead to predictable nonsense about how boxing is dying despite any and all indications suggesting otherwise. This isn't a boxing problem (feel free to name another must-see fight that we've been missing out on), it's a Pacquiao, Mayweather and Arum problem. Both men will continue to do big business without fighting each other.

While Pacquiao vs. Mayweather is a huge fight and one that is important to cement either fighter's legacy, I'd be perfectly content to watch Pacquiao and Marquez turn their trilogy into a tetralogy. It's almost guaranteed to be a great fight and it's a situation where one could have scored the first three fights all for Marquez, all for Pacquiao, all draws or anything in between.

It sucks to say it, but it's probably time that we treat the "mega-fight" like it will never happen and simply be a shocking surprise if it ever does. I'm going to go ahead and embrace Pacquiao vs. Marquez IV if it happens, it's as good as we're going to get.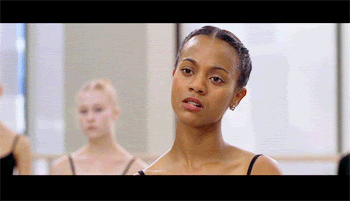 Well, that sucks a lot of ass. Yeah, Pacman/Marquez was close again, but come on, this will be their fourth go around. For the love of god, someone make make Floyd/Pacman happen and happen soon before one of them loses.
Quote:
Yes, i'm sure Manny wants a convincing victory over Marquez but all of his past performances would be forgotten once he faces Mayweather.

Who'd you give the nod in the fight, should it ever happen?
Given both of their performances against Marquez (I know this is boxing math or whatever you want to call it) I would def give it to Floyd at this point. Manny would have to get all over Floyd from the get go and hope to hurt him before he had a chance to make adjustments, but I dont think he would be able to and Floyd would end up crusing to a decision.
Currently Active Users Viewing This Thread: 1

(0 members and 1 guests)
Posting Rules

You may post new threads

You may post replies

You may not post attachments

You may not edit your posts

---

HTML code is Off

---