Sneaky Techniques!
---
So after watching Bones Jones' sneaky elbows against Rashad i got thinking about other sneaky techniques that i could try and incorporate into my kickboxing.

1 that I have used before is from catching a leg kick, faking low but firing off a counter head kick. 90% of the time when i catch a leg kick guys expect a leg sweep or a straight right so dont defend wide at all.

Anyone else know of any sneaky striking techniques they use or have experienced?
---
I've been working a pretty slick/unusual/sneaky take down lately. No one has been able to tell me they've ever seen it before, but I haven't had the balls to show it to my coach because he'll do one of three things-
1. He'll laugh, like everyone else does until I actually do it to them, but he'll stop it brutally, unlike everyone else
2. He'll tell me it's old and been around forever and everyone knows the counter so no one does it anymore
3. See it once, practice it and destroy everyone with it
Anyway, I'll try to explain how I've been doing it. It's for MMA, or Thai if you want to dump a guy.
Basically I go the idea watching the Anderson Silva v Maia fight worked on it a little, then got caught up in other things. Here is when he did it against Leites.
I've seen it called a backdoor leg kick.
Then I seen this video. Sorry I don't know how to embed that video.
http://www.mixedmartialarts.com/news...o-new-student/
Anyway, that got the gears turning again. Now enough history.
Anyway, I started thinking that could be a cool way to ankle pick someone with your foot. So here's basically what I've been doing and making work for quite a while.
Square off with someone in the opposite stance to yours or reverse yours so you're left to right or right to left. Now step in with your back foot as you throw a straight cross, make sure your back foot ends perpendicular to their lead foot. Hip bump their lead hip with yours to offset their weight to their back foot. With the hand you threw the cross with either reverse half thai clinch their head or put your elbow under their chin/arm over shoulder hand at the lat.
Dip down and swing what was your lead leg back hooking their back leg at the Achilles tendon(if you try this, you'll feel the spot you need to really hook their leg). You will be pretty much facing the same direction as they are.
Now all in one motion snap the leg hooking theirs forward pulling their base out from under them and drive their upper body over the missing post with the hand on their head/shoulder. Use that momentum to rotate yourself back around and end back in position or follow them to the mat, either way they are on their back and you are standing.
*trouble shooting*
In the event your opponent is really fast and reacts by attacking your back, you can use the momentum going inwards and dive under for a kneebar.
I know this all sounds a little nuts and it sounds like it will never work, but I've been hitting it quite a bit over the last month. You have to really go for it, if you half ass it it will never work or even come close. It also takes a lot of balls to actually try to do. Give it a shot, let me know what you think. Or call me crazy haha.
---
Think. It Ain't Illegal Yet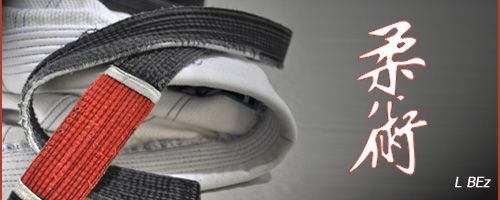 "Discipline Hurts Less Than Regret"
I find if your right handed, switch to southpaw and telegraph a lead heavy left hook then switch it halfway to a straight right. Wont have much power and very risky but good way to setup a leg/body kick.

Also a Karate Mawashi Geri is very effective if timed right. Check K1 Glaube Feitosa use it with finesse. Surprises many people!!
---
Franklin,Gouveia,Maia,Kharitonov,Hunt,Liddell,Pari syan,Hardy,Shlemenko,Machida,Gomi,Bustamante,Evans ,Edgar,Hathaway,Bonnar,Murray,S.Carter,Ludwig,Pett is,K.Gill,Sobral,Mousasi,D.Cruz,Arona,Nogueiras,Co te,Ole Laursen,Kawajiri,Sakuraba & K1 Lebanner!
MMA Fanatic
Join Date: May 2012
Location: Olympia, Washington
Posts: 31
Here's a sneaky set up for a body punch


A pretty simple technique would be the "questionmark"-roundhouse kick. That should be what Don$ukh refers to as Mawashi Geri from Karate. Actually Mawashi Geri means basically just "roundhouse kick" and there are different ways to execute it, one of them being the "?"-way, which is quite common in Karate, but not so common in kickboxing so kickboxer tend to get easier surprised by it.

The execution is simple: you don't start the kick like in the circular motion of a roundhouse kick, but rather like a straight front kick. Then, when your knee is about waist high you turn your hip and let the foot follow in a circular motion when extending it. Hence the motion looks like a "?".

You get a good impression particularly at 1:11 and 1:23


It doesn't have the same power as a regular roundhouse kick, but due to the surprising effect it has quite good chances to land and still has enough power to KO people who didn't expect it.

A simple set up for that kick can be throwing a couple of powerful front kicks to the mid section, so your opponent brings his guard to the center. Then you do that "questionmark"-kick, faking a front kick, but in reality turning it to a roundhouse kick to his head.

*

A sneaky set up for a front kick is to do the kick out of a Capoeira ginga (basic step) motion. It's nothing you could use all or most of the time, but when you get a feeling for when to use it, you'll get an almost 100% hit ratio. You can use it for example, when there is this little non attack pause after your opponent has attacked and he slows down a little to pace himself. Then you do 3 or 4 steps of the ginga and at your last step instead of bringing your foot back again, you throw your straight front kick (with the liver being a good target).

You can surprise most opponents with that set up, because it completely breaks the usual fighting rhythm. The ginga move itself is really rhythmic, but you do only long enough for your opponent to get the rhythm and expect you to step back with your last step, but before he can capitalise on it you do the opposit of what he expects.

Like this, but incorporating a more kickbox style front kick:


*

When your opponent has a stance with his feet rather close together, another sneaky set up is to throw some decent low kicks, then faking another one, but when your opponent lifts his leg to check it, instead of going again for the front leg you drop your level and kick below his lifted front leg and aim for the back leg. The execution can be either a low kick to the calf or ankle area or it can be a sweet. But be careful with that in training as your training partners could easily twist their ankles if you kick with too much power.

*

On the defensive side there is a variation of checking the low kicks, which is often used in Kyokushin: instead of checking the low kick hard with a stiff lower leg you can take the incoming kick rather soft with your lower leg being like a spring and then pushing and thereby redirecting your opponents kicking leg. Especially if your opponent is only used to hard checking low kicks, there are good chances that he'll end up in a bad stance maybe even unbalanced, so you can capitalise on it with a following counter attack. This technique needs quite some practice to get the timing right, but even if your timing is wrong, you have at least your leg up and can still check the incoming almost the regular way. So it's not an either or, but just an additional method to defend against low kicks.


There are a lot more nice sneaky techniques, but at least the first three I discribed are quite easy to implement even for intermediates or beginners.
MMA Fanatic
Join Date: May 2012
Location: Olympia, Washington
Posts: 31
Here's another one of my favorite sneaky type moves, look low then kick high! Check it out!


Currently Active Users Viewing This Thread: 1

(0 members and 1 guests)
Posting Rules

You may post new threads

You may post replies

You may not post attachments

You may not edit your posts

---

HTML code is Off

---