Flyweight
Join Date: Sep 2010
Posts: 394
How far would a boxing background have me ahead?
---
Hey everyone, I'm currently training in boxing, but I was planning on switching over to MMA in a year or two, and I was wondering how far would a boxing background would get me as being a novice in MMA? Should I swtich over now to a mma gym or would boxing be valuable in the long run?
Id do both, but with a name steriod steve i dont think you would get too far.
---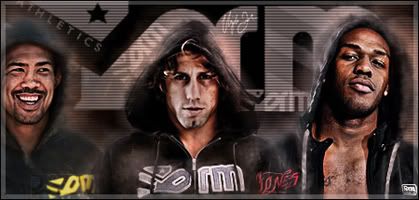 "Im probably better off down there on my knees anyway" -Dick Diaz
Banned
Join Date: Feb 2011
Posts: 336
i started with boxing since a young age and recently picked up Muay Thai. It seems to have me a step ahead of all the other new students as im used to footwork, timing and defensive postures already.


Didnt help me a lick for kicks or knees.
It will help, you will never get "to good" at striking.
I think that lots of guys would benifit greatly from spending more time with a good boxing trainer, imo.
Flyweight
Join Date: Sep 2010
Posts: 394
I actually think I could catch on to grappling pretty fast. I'm a strong dude for my size, and I could get one of my friend's cousins on the ground a few times, and he's an all-state wrestler.

Yeah, there aren't too many choices around here. I would do both, but I don't have that kind of money right now, but when I start getting more money, I'd probably do both.

Yeah, I think the boxing would help me out a lot with my footwork, which I think would be my weakest link. I'm only 21, so I think I have enough time left to do both and see what happens.
I have been boxing at an amateur level since i was 14 (I'm 23 now) and started training at an MMA gym about 18 months ago.

In my opinion my background in boxing has helped me far far more than it has hindered me.

There are a few issues with footwork and bad habits that i have carried over from boxing and i still occasionally revert back to some of them in training and promptly get put on my back but on the whole boxing will stand you in good stead.

GSP and JDS have shown recently that you can control a fight with jabs and crosses without chucking in loads of leg kicks/high kicks etc.
---
Currently Active Users Viewing This Thread: 1

(0 members and 1 guests)
Posting Rules

You may post new threads

You may post replies

You may not post attachments

You may not edit your posts

---

HTML code is Off

---