brownpimp88's Training Log
---
So I decided to start a training log. I am not going to fill it with crap, I am going to write down everything and anything I really have done, and I will give out any advice.
For a good boxing workout check out my other thread:
http://www.mmaforum.com/standup-tech...g-workout.html
August 1st, 2007.
So I woke up today, about 10 AM, and was too lazy to go for my morning run. Bad start already to this blog thingy already. I sat around on the forum for a bit, and then decided I should do something. So I hop on the treadmill:
Cardio Workout:

Treadmill - Warmup(2mins), Running(25mins), Cool down(2mins), Incline Run (10mins), Cool down (2mins).
Now I am sitting on the forum again and munching on the first meal of the day. A ham and turkey sandwich. Not bad. I got Kickboxing at 6 and BJJ at 8, so I will post tonight on what I did/learned today.
---
Support Mixed Martial Arts, not Ultimate Fighting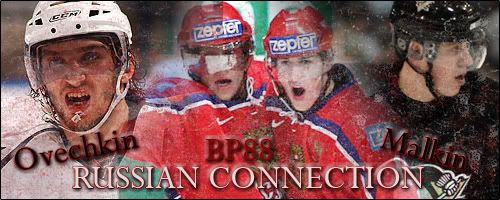 Nice to see you staring a log BP, I'll have to keep my eye on this one
---
What a stud
Quote:
The power of Aleks, his small baby and pimp hardcore dogs has granted you useful insight, my friend.
Thanks Wukka.

So I was to lazy to post last night so I will post it today.

------
August 1st, 2007

So throughout the day I didn't really do much. After my cardio just went around the forums, went to the mall for a bit. You know. Then at 6:00 I had Kickboxing, followed by BJJ right afterwards.

Kick Boxing:

We started out the class with a nice, light warm up, because the instructor new we'd have BJJ afterwards(most of us at least). So we run around the mats, with the changes into high knees, shins to ass, bursts on every turn, side step, sprawl, etc. etc. Good 5-10 minute work out there. Followed this up by grabbing some fence and launching knees to warm up, as well as swinging our legs back to keep our muscles loose. Finished off with some stretching to avoid injury. On to the technique:

Technique Work(Knees): We did a half warm up, half techqnique work on knee'ing our way across the mats for an unknown amount of time. Great to get your knees sharp.

Partner Work (Combinations): We did back and forth, One-Two Knee combinations for about 3 minutes. And then we switched to Jab, Clinch, Knee, back and fourth for 3 minutes. Basic Thai work. No contact on the knees, and partner blocks the punches.

Partner Work (Thai Pads): We started out with One-Two-Body Kick, 20 per partner. Then we switched into Clinch and 50 knees per partner. This was a great Thai workout and something I really enjoyed.

Partner Work(Combinations): We did back and forth one-two, outside leg kicks for 5 minutes. Not contact on the kick, just practicing technique. Partner not attacking parries the punches. Switched it up for a One-Two-Hook, Leg Kick. Same thing as the first time, just a different combo. And finished it off with a One-Two-Hook, Inside Leg Kick. Nice 15 minute techincal workout.

Partner Work (Hand Pads): So now we worked the pads. This was all punching. We did 20 jabs per partner, 20 One-Twos, 20 One-Two-Hooks. Since both my partner and I are experienced boxers, we were throwing in our own shiz.

Partner Work(Leg Kicks w/Shield): Now on to my favourite aspect. The Leg Kicks. Now were actually able to throw our leg kicks thanks to the Kick Shield. I looked around and a lot of people were gassing out, but my partner and I were both going pretty good. We a series of leg kicks. 1, 1-2, 1-2-3, 1-2-3-4 all the way up to ten. We were now running out of time, so that is all we did with that.

Sparring: The instructors intial plan was to do group sparring in a circuit, but due to only having about 5 minutes to BJJ, we just sparred two, two minute rounds with our partner, on the mats, with a thirty second break in between. My partner and I went pretty easy as we were starting to tire out now, and we knew we had to conserve some energy for BJJ. Good, light sparring.

---------

BJJ(No GI)

We started out class with a light warm up. Most of the guys that stuck around were really gassed out, so it was basically only me, my partner and like two other guys, who were really gassed. Only about four other guys showed up as well, so it was a pretty small class. We just did some squats, push ups and sit ups, and then stretched for a total of about ten minutes. We also did the knee to belly pass move/warmup for 2 minutes per partner.

Technique(Can Opener): We worked the can opener to get from half guard to side mount for about 2-5 minutes as most people had this down.

Technique(Can Opener): We worked the can opener some more, this time we did something interesting, and something I personally did for the first time in BJJ. We opened the can(lol), went to side mount, shifted to North-South, switched to the other side mount, and the bottom person pulled half guard then on the opposite side. We did this for an unknown time per partner.

Technique(Armbar from side mount): Know we understood the point of all the can opening. We started from half guard, had to work(actually work now), for side mount, and then get the armbar from side mount. For the first couple of minutes my partner and I just went easy to get our armbars fluent, and then we added some resistance. I glanced at the clock and we actually worked on this for like 15 minutes. Some of the less experienced people who couldn't get the AB, where just working getting better positions.

Technique(Side Mount Americana): We then worked the Americana from Side Mount. I guess we were supposed to do this before the armbar, but oh well now. Did this for a little while. I am not very good at the americana, so I was unable to land it on my partner when he applied resistance.

Technique(Side Mount to Knee bar): Now, we learned if all Subs fail, we could launch our knee across the body from side mount, tuck our near leg inside the thigh, and our far leg through and pull back for a nice Knee Bar. We worked this for a while, and this was the last thing we worked. I really liked this, and landed it a couple of times with resistance.

Oh, I forgot to mention, all the way through, we were learning ways to resist these as well. So that is what I meant by resistance.

Rolling(Class Review): So basically we rolled with our partner for 10 minutes, 5 on top per, and rolled starting from half guard and trying to work for all the stuff we learned in class today. I noticed a couple of people were confused by some of the stuff, but we learned a lot of useful stuff in one class(some was review). But it was still good.

Rolling(Shark Tank): To wrap up class, we split up our class of ten into two groups according to weight class, did the shark tank drill. For those who don't know what this is, you basically have one guy on the bottom, and he has to go through the other guys in his group one after another. The attackers can jump from wherever they want, not nes. guard. I volunteered to go first. It was 1 minute per attacker, for a total of 4 minutes per person on the ground. I got subbed by my friend(same guy I was with the whole time), triangled two newer guys, and just held on in guard against the last. Throughout the rest of the circuit, I got two armbars, one guillotine after getting sweeped, and a RNC. Very fun and tiring workout.

So that was a class. We learned in one class how to go from Half Guard, to Side Mount to getting either an armbar, kimura or a knee bar. Great class.

You can see why I was to gassed to write this last night. I will move onto todays shiz now.
---
Support Mixed Martial Arts, not Ultimate Fighting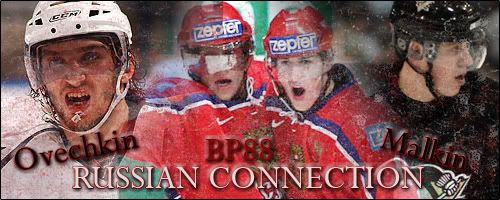 August 2nd, 2007

So my body is a bit sore from last nights BJJ and KB classes, so I decided to take it easy, have a couple of eggs, and watch some T.V for a while. It is about Noon right now, and I got Boxing today at 6. My favourite class. I am going to go for a nice, easy, short 2K run. There is a trial near my house where we do that, and it is a bit up hill too so it's good.
---
Support Mixed Martial Arts, not Ultimate Fighting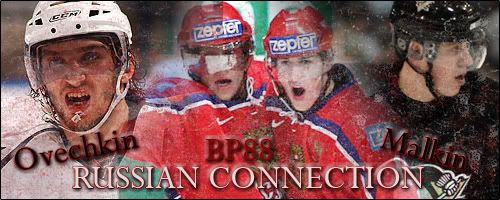 Currently Active Users Viewing This Thread: 1

(0 members and 1 guests)
Posting Rules

You may post new threads

You may post replies

You may not post attachments

You may not edit your posts

---

HTML code is Off

---