mon: some offensive/defensive continuous sparring with my daughter, my older daughter is now interested in TKD so I did a little pad work with her, ran 2 miles, at 7 we have TKD conditioning for 1- 1.5 hours, hence the light workout this afternoon.
tue: 4 mile run. avg pace about 9:45. I never said I was a sprinter.
wed: 4 mile run, same pace as yesterday, 15 min bike. I don't want to drop my speed to get more distance but I might have to, but first I'll try adding in more speed intervals.
Thur: 15 min warmup (jump rope, pushups, situps) TKD (olympic rules) sparring, Olympic rules denotes full contact but I don't have much ground fighting, I mostly just use the throws/rolls/falls that I know and bug my teacher to show us more. TBH this is the only type of sparring that scares me a little because 1)I don't do it enough. 2) My boxing/slip/bob and weave could always use improvement and it's very easy to get rocked if you don't move fast/cut the ring easily.
Later: My jab is weak for TKD sparring purposes. I kept reverting to hooks and uppercuts b/c it's easier to throw my body into those punches. I was able to block all headkicks though and get a couple in myself.
Fri: Started running on the treadmill at my dojang only to discover the belt skipping so bad it nearly threw me off repeatedly. I did bag work instead.
---

Sig Credit to Toxic

---
Last edited by swpthleg; 02-06-2009 at

06:28 PM

. Reason: tue wed thur continued fri
How did your competition go? Is there a pic of you holding a trophy looking full of win?
---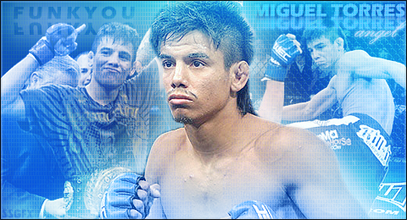 MMAFFL Record 4-1
There is a group picture and my teacher said he would be taking individual pictures of us looking full of win on Wednesday. I got second place and so did my daughter, as I progress and go to more competitions (This was my first) I think I might fight in the age division above me, which is bigger and more competitive.

Eventually I'd like to do weapons forms (kata) with a broadsword, but I have to learn arnis sticks more first.
---

Sig Credit to Toxic

Quote:
mon: some offensive/defensive continuous sparring with my daughter, my older daughter is now interested in TKD so I did a little pad work with her,
like your workouts, and teaching your kids martial arts is so much fun. i'm only seventeen but my 6 year old niece loves it and we watch ufc sometimes and i'll grapple with her and she's learned 4 submissions and how to strike :]
keep up the good work
Thanks and I'm very glad that I'm one of many people helping my kids, or young relatives, to learn martial arts or to find a physical activity that they enjoy. It's kind of exhausting to help both kids work out, b/c my older daughter has started tkd now, but I hope I'm helping them develop good habits.

My younger daughter will watch MMA with me, I pass on what little I know about wrestling to her but mostly we discuss the standup here and there, b/c that's more easily applied to what we do.
---

Sig Credit to Toxic

Sun 2-08: 4 mile run, bike 10 min. I can run uninterrupted longer than before but I would really like to to continue to increase my speed, my priority is distance but I'd like to get closer to a 9:30 mile.
mon: rested. legs hurt a lot
tue: 1/2 hour bag work, jump rope and abs. then more jump rope with intervals for curls, hammer curls, kickbacks, assisted tri dip, etc. also some shuffle/squat thrust drills. I'm probably going to TKD at 8 but it's likely to be boring one-steps AGAIN.
wed: 4.5 mile run. 10 min bag work at the 2.5 mile mark, finished up the last 2 miles after the bag work, it was the only time I could get to the heavy bag b/c some meat beater was on it the rest of the time. TKD was primarily kicking drills and kind of painful b/c I had increased my speed running.
Thur: was made to stay home and clean out a closet and help clear other crap away b/c of painting. I wish I were making this up.
Fri: 4.5 mile run, 10 min bike
Sat. Never again am I going to allow a demanding child to drag me to the mall on one of my make-up workout days again NEVER.
Sun: 3 mile run, heavy bag work, 15 min bike.
Lest you think I just throw haymakers and lame roundhouses at the bag and call it good, I will break it down for you.

blitz (backfist/cross), then I build on it: backfist/cross/elbow/elbow/hook/uppercut/roundhouse 5x.
then I go to double jab/cross, hook/up/elbow/elbow
then side kicks from back X stance, 10 each side, I intersperse this with single jab/cross/hook/uppercut
then flying knees b/c they're fun and I believe may have some plyo benefits.
then front or crescent kick/roundhouse
Then I go back to the beginning if I can't think of anything else to do.
---

Sig Credit to Toxic

---
Last edited by swpthleg; 02-15-2009 at

06:39 PM

. Reason: mon tue wed wed night thur fri sat sun
mon: went with both my girls to TKD, it was 1 hour of cardio with the usual drills/running laps/plyo/etc., this time he added a near-constant shuffle so it worked us but wasn't boring drudgery. It is a multi-age class and a lot of fun, I had to keep myself from laughing when I heard my girls bickering when they were doing one of the partner drills. "you're doing it wrong!"
tue: 4 mile run, speed intervals between 6.5 and 7.0, recovery periods between 6.0-6.2, heavy bag combinations. I had to use my sport gloves b/c my grappling gloves don't cover my second knuckle and my knuckles get cut up.
wed: 1 hour TKD drills, primarily roundhouse variations. fun but I got kinda dizzy with the roundhouse/turning roundhouse combination, 2 min. each side, pumping roundhouse up and down the floor w/out letting my foot touch the ground, etc. great cardio esp. for a wednesday, running laps around the dojang also. nice
thur: had to stay home and help work on the f*cking kitchen again
fri: ran 1.5 miles on the scary belt skippy treadmill at my dojang. sat. and sun. are going to have to be awesome workouts to combat the lameness of today and yesterday.
Sat: 4.5 mile run. I ran one 9:30 mile at the end which is a big deal for me. My older daughter went too and worked on the heavy bag, I was so proud. She was born without her left hand, she has about 1/2 a forearm, so we use resistance bands to help her work that shoulder. From ice skating and soccer she has a LOT of power in her legs and good balance so I'm totally thrilled that she is showing such an interest in taking TKD/boxing/working out with me.
---

Sig Credit to Toxic

---
Last edited by swpthleg; 02-21-2009 at

05:01 PM

. Reason: wed thur fri sat
Quote:
"you're doing it wrong!"
That's one of my pet peeves. I know people are trying to help me, and I actually do appreciate the help deep down, but my first reaction to people correcting me is always rude.
I need to work on that. :P
LOL it was my younger daughter correcting my older daughter, my younger one has been taking TKD about 2 years, I'm surprised my older daughter didn't unleash her big right hand.
---

Sig Credit to Toxic

Mon 2-23: 4 mile run, 15 min heavy bag combinations. No TKD b/c I couldn't get fkin dinner made in time.
Tue: 4 mile run, 10 min heavy bag combinations (5 before run, 5 after). My knuckles are constantly bandaged b/c my grappling gloves don't cover the second knuckle but they transition nicely between lifting and the heavy bag (the heavy bag is right by all the free weights at my gym).
Wed: 1 hour TKD conditioning: kicking/punching/blocking drills, running a lot of laps, pushups, situps, jump rope etc.
Thur: 3 mile run, 1 hour point sparring w/jump rope warmup.
Fri: Heavy bag and bis and tris, but I consider it a rest day b/c no cardio.
Sat: 3 mile run, 20 min arc trainer, 10 min heavy bag combinations. kind of hung over.
---

Sig Credit to Toxic

---
Last edited by swpthleg; 02-28-2009 at

06:04 PM

. Reason: tue wed thur fri sat
Currently Active Users Viewing This Thread: 1

(0 members and 1 guests)
Posting Rules

You may post new threads

You may post replies

You may not post attachments

You may not edit your posts

---

HTML code is Off

---