MMA Fanatic
Join Date: Feb 2012
Posts: 12
Quote:
Make sure the vid has your feet in it also. Do different combos and try to make the vids as long as possible!
Gotcha, I'm gonna setup a tripod for the camera because the guys I ask to hold the camera aren't capable of doing it lol...
Flyweight
Join Date: Jan 2010
Location: Cork, Ireland
Posts: 498
You gotta keep your hands up, and stop dancing. Focus on your form.
I'm more or less with the consensus opinion from the group on the first page. If you're going to spar, you need to spar. Don't screw around for a minute. Be active. Push the pace. Fight like its a continuation of your brutal workouts, and like you're going to want to fight in the ring.

Even if you're the reactive fighter, you should still be active. Your opponent is moving enough that you still have plenty of content to react to.

You seriously need to work on the striking technique. If you're going to have a shrugged down posture, you still need to keep you shoulders above your center of gravity. You lean forward enough that if you get caught, you're going to go down hard. Even if your thought process is setting up a shot, you still need to keep the appropriate posture while striking, otherwise it will be seen as a telegraph. I happen to use those shrugged forward postures, too, so I'm speaking from experience.

Don't just throw random kicks out into the middle of the space, as you do about 0:32 of the second video. Your second sparring partner was very generous and just got out of the way. He actually looks like his technique is pretty solid and he probably could have seriously hurt you if it wasn't a friendly context.

I wish you luck in the fight. But there is definitely a lot to work on here. The thing that I think is most important is that you start having actual contact sparring sessions. Put some head gear and some 12 ounce gloves on, and some shin pads, step into a ring or a cage where you don't have to worry about running into weights, and really push yourself to somewhere near the physical expectations you have of an actual fight. Otherwise, its hard to say that this is serving you all that well.
---
Sig by Toxic

Barnett - Toquinho -Werdum - "Nurmie"
Z. Gurgel - Morango - Rocha - Tiequan
Ditto on what most are saying. I think Gland or any of the fighters on the forum would be able to offer insight since they're experienced. Based from what I can see though.

- You have pretty good footwork.
- wicked jab with your long reach. You have a tendency to drop your right which would be susceptible to a left hook counter. In fact I'm confident you can land points all day with your left jab ala GSP style.
- you remind me Jonathan Brooks though where you chin is up in the air. Tuck your chin. Watch this video on Bernard Hopkins teaching Rashad.


Your striking seems okay and you're a confident striker not afraid to engage which is great but you drop your hands (very low in the second video) and swing from the hips when throwing a combo, easy to do when you're caught in the moment, especially when tired. What my coach does when I do it is tell me to exaggerate where I hold my hands, I usually sit with my wrists at temple level or on my forehead and tuck my elbows in, it forces me to not drop my hands either when tired or when throwing. I know I'd never fight or heavy spar like that but it helps me a lot in that specific aspect.

Mind your range with the kicks, I noticed the same as above.

If it's an MMA fight you have coming up I'd like to see a bit more grappling, maybe some cagework, takedows, sprawls and rolling for a full critique.

Hope this helps and best of luck, huge respect for anyone willing to compete!
---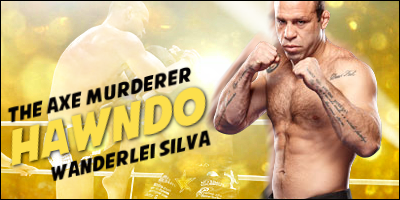 Thanks to Leakler for the sig
Currently Active Users Viewing This Thread: 1

(0 members and 1 guests)
Posting Rules

You may post new threads

You may post replies

You may not post attachments

You may not edit your posts

---

HTML code is Off

---