MMA Fanatic
Join Date: May 2007
Posts: 22
help me pick a nickname
---
ok guys so i was just wondering what you could come up with as far as a nickname...having my first amateur fight in september. looking for a name that no one has..

my real name is Shaun Rhinefield. so looking for the "nickname" to go with it.

my style is bjj, muay thai, and wrestling. i love to ground and pound. if any of that helps..

thanks guys
Amatuer
Join Date: Mar 2007
Posts: 180
You can also use where you live.

Shaun "The Stone" Rhinefield (RhineStone)lol

Shuan "The Rumbler" Rhinefield

"This Guy"
---
You are blessed by the hand of your free chosen god
Amatuer
Join Date: Apr 2007
Location: Michigan
Posts: 184
You gotta earn the nickname brother!
---
Team Jorge Gurgel, Grand Rapids Brazillian Jiu Jitsu
www.grbjj.com
If you rep me + or - leave your name!
Flyweight
Join Date: Jan 2007
Location: New Jersey
Posts: 227
usually the crowd gives you your nickname
---
" Keep away from those who try to belittle your ambitions. Small people always do that, but the really great make you believe that you too can become great." ~ Mark Twain
Pick your nickname after your first couple. It wouldn't make sense to give yourself a nickname and then do something in the fight that contradicts it.
Banned
Join Date: Jan 2007
Posts: 1,511
Quote:
Originally Posted by dragonfury72BJJ
You gotta earn the nickname brother!
I was gonna say the same thing..
You shouldn't choose you're nick name, you should be given one.
SugaRUSH!
Join Date: Jun 2006
Location: Surrey, Canada
Posts: 3,807
Yea normally nicknames are given to you, not created...
---
Support Mixed Martial Arts, not Ultimate Fighting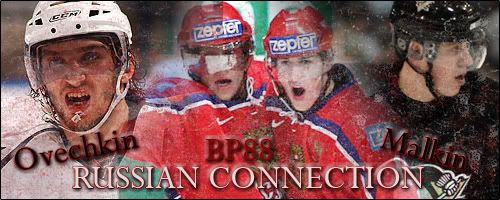 MMA Fanatic
Join Date: May 2007
Location: Orleans, Ontario
Posts: 7
well if your a big guy that likes to do charging take downs then


Shaun " the rhino" Rhinefield

( if its mis spelled sorry I'm french )
MMA Fanatic
Join Date: May 2007
Posts: 22
yeah i know..my friends do call me rhino though..just wondering what you could come up with thats all.. thanks guys
Featherweight
Join Date: Mar 2007
Posts: 1,221
yea ur not supposed to just make up ur own nickname. unless ur josh "the peoples champ" burkman. i still dont kno how he got that nickname
---
Team Stand Alone #1
Currently Active Users Viewing This Thread: 1

(0 members and 1 guests)
Posting Rules

You may post new threads

You may post replies

You may not post attachments

You may not edit your posts

---

HTML code is Off

---