Private Lessons and their value
---
I have been studying BJJ in South Florida for 7 years off and on (mostly on) and I am now a blue belt. I began my training with American Top Team and I now train at the Miami Gracie Academy.
I have the opportunity now to take private lessons from a Gracie brown belt who trained at The Gracie Academy in L.A. and recieved all of his belts (from white to brown) from Helio & Rorion Gracie.

Are private lessons worth it? What can I expect to gain from them as opposed to just training 3 to 4 days a week in group classes? Will it allow me to progress to purple faster, to improve my tecnique, etc.? Naturally I want to be the best I can be at BJJ. Is this the right path to take?

I'd appreciate any advise and suggestions from anyone.

P.S. It would be one private a week (four a month) in addition to training in group classes 3 to 4 days a week.
MMA Fanatic
Join Date: May 2007
Posts: 49
I would hop on that quicker than a virgin on prom night man
Get private lessons. I hope to god they speed up your lessons. A friend of mine just got his second blue belt. He practices 3 times a week and has been practicing for about 9 months.
---
If a law is unjust, a man is not only right to disobey it, he is obligated to do so. ~ Thomas Jefferson
Sig by D.P.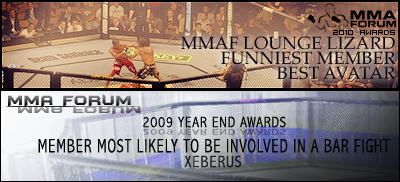 Flyweight
Join Date: May 2007
Posts: 244
I don't think they are worth it. In a class setting, I would learn one technique and practice it all night with everyone one else in the class.

I feel I learn more working with other people learning with me.
Curitiba Food and Liquor

Join Date: Dec 2006
Location: NY
Posts: 16,176
I took private tkd lessons for awhile and learned a lot, but then you get to spar one person, or practice one-steps or poomse with one person. I feel like i learn more in a group. Ideally I would do both.
MMA Fanatic
Join Date: Jun 2007
Posts: 54
with group classes on the side i would take those private lessons in a heart beat, you have someone there compleatly focused on you and your technique. I dont know if it would help you get your belt faster but it would really help your skill.
I train BJJ as well and although I haven't done any privates with my instructor, I definately notice a significant improvement in guys who do. One guy trains as often as me and I'd usually tap him a few times a session though after a few privates, I can't even tap him anymore. So it helps.
---
Currently Active Users Viewing This Thread: 1

(0 members and 1 guests)
Posting Rules

You may post new threads

You may post replies

You may not post attachments

You may not edit your posts

---

HTML code is Off

---