MMA Fanatic
Join Date: May 2007
Posts: 9
Somethings Wrong With My Legs
---
Hello everyone. Haven't posted in so long but now that I have the time I will post much more often. This is a long post so if you don't have time right now please come back when you have a minute.

Anyway getting back to the main issue. For some reason I've noticed that when I'm laying down, and trying to hold my legs straight up I can't do it! I will try to hold it up, but then my hamstring starts to hurt. It's affecting me so much. I cant grab my foot in simple stretches I only reach my ankles, my kicking is good but I definitly would like it to be better, and also for some reason I've noticed that the ball, and socket joint that connects my left leg to the hip hurts a bit. Now I'm not gonna lie. I've mostly trained in boxing, and while I have done Kung Fu wushu, that was very long ago. Also due to personal issues, and an array of responsibilities, I haven't trained for about a month, and a half, and have just recently started working on my technique a few weeks ago, and currently working on doing bodyweight exercises.

Please tell me, is it my hamstrings thats doing all this to me? What do you guys think, and what should I do to improve their strength, and flexibility. I never had this problem before, and stretching use to be easy, and fun for me. Please help. Thanks guys.

PS: I don't think I tore anything, and I refuse to think that I have permanent physical limitations. Any advice would be very helpful. Thanks
Flyweight
Join Date: Nov 2006
Posts: 227
You should definitely see your doctor, before you inflict even more damage to your leg.
MMA Fanatic
Join Date: Jun 2007
Location: Tampa, FL
Posts: 41
i see this mistake all the time on these forums.

Try not to ask for medical advice from people that havent been to med school. Go see a doctor ASAP and fix whatever is wrong.
MMA Fanatic
Join Date: May 2007
Posts: 9
Maybe you guys kinda misunderstood me. Its not a question of a medical at all. My legs aren't in any pain or anything, and I don't have any such history of such kind. My question is more about flexibility, and how to improve leg strength. Maybe the title was very misleading, and I apologize. I can kick, low, mid range, and high, with technique, and with no pain. I can run well, move well, and healthy. I'm just having problems with flexibility, not being able to stretch how I use to, and not being able to hold my legs in a vertical position while I perform certain ab exercises.

I'm sorry for the confusion but its not a medical condition at all.
MMA Fanatic
Join Date: Jun 2007
Location: Tampa, FL
Posts: 41
Quote:
ball, and socket joint that connects my left leg to the hip hurts
Thats what made me think medical.
Sorry about that
I dont know anything about flexibility (Im the least flexible person on the planet...lol)
Stretch? Also, google.com. It's crazy how much information is available on the internet. Just look up some stuff about stretching programs and improving flexibility.
---
What a stud
Quote:
The power of Aleks, his small baby and pimp hardcore dogs has granted you useful insight, my friend.
I'd advise you to go see a doctor.
---
If a law is unjust, a man is not only right to disobey it, he is obligated to do so. ~ Thomas Jefferson
Sig by D.P.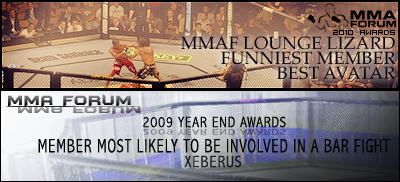 MMA Fanatic
Join Date: Aug 2007
Posts: 47
See your doctor period, and if we are all misunderstanding you then do YOGA get more flexible etc
---
Believe.
If not a doctor, how about a sports physical therapist? Doesn't sound good to me.
Currently Active Users Viewing This Thread: 1

(0 members and 1 guests)
Posting Rules

You may post new threads

You may post replies

You may not post attachments

You may not edit your posts

---

HTML code is Off

---