MMA Fanatic
Join Date: Sep 2007
Posts: 18
would this diet work?
---
Hi, male 21 5'10" 155lbs intermediate strength level good endurance speed flexibility. been in tkd hapkido and boxing since i was 6

i really hate eating tbh, its a pain in the ass, but i have a feelign my strength gains are startging to be hindered cause i noticed my weight plateaued with my strength, so i did a bmi calculation and found that bout 2500 cals is maintance for me, so i added 500 for growth so thats 3000, and im thinking 40% proteing 30 30 carbs fat

so i came up with this per day

1 gallon 2% milk with 128g p, 208g c, 74g f
4 slices w wheat bread 12g p, 52g c, 4g f
2 tbsp peanut butter 16g p, 14g c, 32g f

totalling 156g p 274g c, 110g fat

624 cal + 1096 cal + 990 cal = 2710 cal
23% 40% 37%

think i should add a protein powder and a fruit or vegetable?

i should also point out that i learned somewhere (ill cite source if ya want) that 1.8 x bw in kilos is the most your body needs for protein... at the same time it said you can work protein into your diet the way i described, i went that way since im in training.

so what should i add? ill cut fats if ya want, and i prolly should add some protein since im going by percents
diets vary from person to person...some work for one person and not for another
---
Believe.
First, if tha'ts your diet. It sucks. There is no variety. You are missing countless vitamins and minerals.

5-7 meals a day. bw x15= add 250 for endo 500 for meso 1000 for ecto (could be more or less depending if ecto can gain)

1-1.5 g protein per pound of bodyweight
45-50 % carbs
25-30 healthy fats
At least 5 portions of veggies and fruits.


i'd say your protein is on the lower end of acceptable. You are already active so weight muscle gains, you may want to try say 175g? Maybe at the most 200.

Just be sure to drink 1-2 gallons of water daily to keep uric acid levels low and spread the protein intake out so it's actually used by the body.
---
Lifting one globe at a time!

Fav fighters
Tito Ortiz
Frank Shamrock
Aleksander Emelianenko
Fedor Emelianenko
Shogun
Phil Baroni

Rep me + and I will return the favor.
Dont do it man.

The bacteria in milk will do massive harm to your body drinking 1gal per day.

prob just make you sick as a dog, but why risk it?
---
If a law is unjust, a man is not only right to disobey it, he is obligated to do so. ~ Thomas Jefferson
Sig by D.P.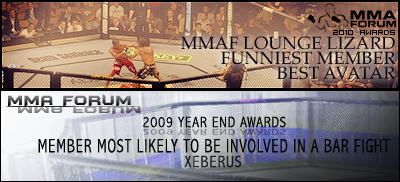 MMA Fanatic
Join Date: May 2007
Posts: 31
the worst bulk diet i have ever seen. Eat chicken, turckey sandwhiches, lean beef, beef jerky, oatmeal, eggs... etc
having a glass of milk with each meal is a good idea as well. And if your not big on eating you can always use a weight gainer, it helps....
Even if you are able to follow this diet, I think you'd go crazy after a few days. You've got to find something that you can stick with for some time. SnakePit's right, I don't think they even make a multivitamin that can fill in all those gaps. Working out a diet that is palatable and conducive to your goals takes a lot of work and patience. Just take the time.
Quote:
Originally Posted by xeberus
Dont do it man.

The bacteria in milk will do massive harm to your body drinking 1gal per day.

prob just make you sick as a dog, but why risk it?
I drink a ridiculous amount of milk and it hasn't made me sick
I have to admit, in high school I pretty much lived on PB&Js and a gallon of milk every day. Finishing the gallon was my usual goal for the day, and I put peanut butter on everything. I still like both PB and milk, but Now that I've got an adult's metabolism, I find that they provide way too many calories, especially from fat. I might not get sick from it, but I'd definitely get sick of it.
You need to figure out a diet you can stick with. Where did you get this idea?
---
Last edited by davidm724; 10-02-2007 at

02:54 AM

.
Amatuer
Join Date: Sep 2007
Location: NY
Posts: 159
horrible diet.

better protein sources: egg whites, chicken, beef, quark, tuna.. etc

better carb sources: oats, pasta, weetabix, brown rice.. etc

better fat sources: oily fish, egg yolks, nuts, seeds.. etc

diet is devoid of omega 3 fats
add fruits and vegetables
using the food suggestions above you could make diet that would certainly work.
MMA Fanatic
Join Date: May 2007
Posts: 80
Currently Active Users Viewing This Thread: 1

(0 members and 1 guests)
Posting Rules

You may post new threads

You may post replies

You may not post attachments

You may not edit your posts

---

HTML code is Off

---