MMA Fanatic
Join Date: Jan 2008
Posts: 19
Working Out While Sick
---
I came down with a cold a week ago and had a fever and bad congestion. I've been taking Mucinex DX to expel all the crap in my body and since i simultainously quick smoking cigs. (finally) i've had a lot of shit coming up. My question is:

When is right to go back to the gym after a sickness? One of the reasons i got sick was because i pushed it way too hard to begin with and now i'm impatient and want to continue with training, especially since i'm starting a cycle of Cell-Mass when i do.
Well, I guess it really depends on how sick you are. I've been getting over a cold for a few weeks now, but I've been training anyway. Actually, I got antsy on my grave shift last night, and ran in -20 degrees. I'm not feeling any worse than I did before, so I say go for it. Just don't get other people sick, like if you're rolling with people, wash your hands/face beforehand and make sure you aren't coughing or sneezing on them. Two guys in my class are fighting next month, and if I were them I'd be pissed if someone got me sick before my fight. Pump the vitamin c, take Emergen-C and Airborne to knock that shit out quick.

You're starting Cell-Mass? Are you bodybuilding or something? If so, lifting isn't going to hurt when you're sick.
Sometimes I find if you max out while ill you can sweat the virus out.
---
NYBA Champ @ 170!
BEST EVA!
MMA Fanatic
Join Date: Jun 2007
Location: Bartlett, IL
Posts: 54
Wokin out will make you feel better just dont overdo it the first couple days.
If your immuno-compromised your probably to sick to hit the gym but if you do be aware it leaves you more slightly susceptible to staff infection or other bacteria/virus's.

Best advice would be the same thing a doctor would tell you and in most cases its get some rest, light workouts get healthy then go back to normal.
---
sakurabushidokan.homestead.com
Well If I were you I would take some time off. Last year I got the flu really bad, got some medicine to help me get over it. I also got a nose spray, throat spray and eye drops. I decided I was ok to work out because I felt almost totally better. Well the next morning I woke up weak, no energy, sick at my stomach, muscles all sore and aching horribly. Basically I had to take a week off after that, and there was a huge outbreak of flu in the gym I trained at
but I got back to it and a week off really didnt hurt me that bad. gotta take care of yourself before you hit up the gym.
---
If a law is unjust, a man is not only right to disobey it, he is obligated to do so. ~ Thomas Jefferson
Sig by D.P.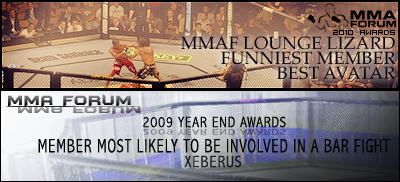 Currently Active Users Viewing This Thread: 1

(0 members and 1 guests)
Posting Rules

You may post new threads

You may post replies

You may not post attachments

You may not edit your posts

---

HTML code is Off

---