Its funny but I have rad and re-reread the OP and I can't see anywhere in it that requests a critique of the martial art Swp is involved in. Just a request for tips that wopuld help her succeed in a competition.

If you think that form of martial art is pointless and silly and so have nothing to add then why post stuff that just invites neg rep?
---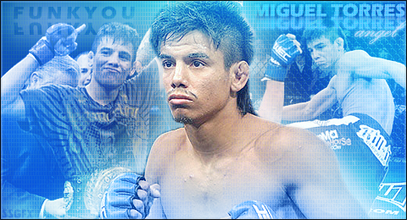 MMAFFL Record 4-1
Excellent question Funk. I was asking about preparing for a specific type of competition, not someone's judgmental and snotty evaluation of the relative merit of that competition or the art it is connected to.
---

Sig Credit to Toxic

Banned
Join Date: Jul 2007
Location: Alberta Canada
Posts: 2,543
all you need to do swp is go out there and whoop some country ass. you can do it put your ass into it girl!
I can do it put my back into it. Tick tick boom hear me bangin down these back streets dammit now you got me going!

Can I whup some country BREAKFAST ass?
---

Sig Credit to Toxic

Banned
Join Date: Jul 2007
Location: Alberta Canada
Posts: 2,543
yes, yes you can and best of luck when you have your comp, have you tried asking your classmates if they would help ya spar be it at home or somewhere when you are not in class? or someone who knows the system enough so you can keep sparring and preparing your game.
That's a good idea and I'm going to.
---

Sig Credit to Toxic

MMA Fanatic
Join Date: Jul 2008
Posts: 25
Quote:
... why would someone do point sparring. I just don't understand. What is there to be gained from training with LESS aliveness?

Hrm.

Anyways, try going to the beach at sunset and practicing your crane stance.
It helps devolope quickness and timing. But I would rely on that for enough training for mma fight.
New entry. It's been years. Still running. 2.75 miles today, coming back from a painful quad pull last week. I was running 5-6 miles last year, and I'D like to get back to that.

Join Date: Apr 2010
Location: Gods country
Posts: 4,521
Welcome back Swp
Reading through this thread is kinda funny, since more TKD techniques have found there way into MMA... Proven there worth when the person using them is a well rounded fighter, can't write off any martial art.
Quote:
Welcome back Swp
wow... is that you in the picture?
---

Look at my belt ^^
Currently Active Users Viewing This Thread: 1

(0 members and 1 guests)
Posting Rules

You may post new threads

You may post replies

You may not post attachments

You may not edit your posts

---

HTML code is Off

---