Quote:
First off.... those are the goofiest looking gloves I've ever seen.

Ok, and now to try to help.

1. Your footwork looks very very stiff. From the little I could see of your legs and hips they looked tight and stiff, loosen up a bit, get a bounce.

2. Like another poster mentioned keeping your hands up is great until you block your own lines of sight. Keep them high enough to protect your jaw and so they are close enough to move to block hooks and such. Otherwise you are blinding yourself.

3. NEVER DROP YOUR HANDS. Those uppercuts you were throwing will get you destroyed. You drop the hand and come from way down low. Any idiot with one good eye is gonna see your jaw and break it, since you kindly leave it open that way. Upper cuts are not like the ones you see in movies and video games, you dont ever drop your hand to your hip and swing, unless the other guy is like half dead already.

If i could explain a better way to do them easily I would but I find it easier to show folks, and I dont have a way to do that right now. So for now i would suggest not practicing them yet since practicing anything the wrong way just makes for bad habits.

4. Snap your hands back faster. Just something to work on throw the strike and snap the hands back fast. Keeps you from gettin caught and will add a lil more bang to the punch comin from the opposite side. jab/cross cross/hook its a push pull system.

Those were just a few things I saw. I'm not a terribly good striker myself, but i've been training MT for almost 3 years so i know a lil bit.

One thing i would suggest. Since you mentioned you cannot afford a gym membership, I'd just go out and start makin friends with guys who do train. Or try to get a part time job or something helpin out at a gym with cleaning or something and then get to know some folks and ask them. Havin a trained person help you out in person beats anything the internet can give ya.

Just my two cents
Damn it!!! This was a great post and fantastic advice up until the part I bolded. Horus is without help yet again.
---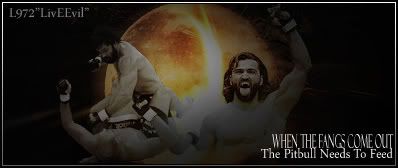 Oh another thing, its similar to the uppercut problem i mentioned. You are dropping your hand to your hip and trying to throw a body shot from there. Not only will it have the power of a 6 year old girl, but it also leaves your jaw exposed again.

If you want to change the level of your strikes high or low, you need to bend your knees and bring your shoulders down as well. throw the punches just like a regular tall standing punch or else you leave yourself too exposed.

As for hte making friends thing, if he is serious abount wanting to get better, he will do what is needed.

Oh and if gyms near you arent hiring, volunteer. It gets you outta the house, into a gym where you can maybe at least see how other guys train. Also volunteering promotes alot of good will with folks and if a job does open up you are in a good spot.
Currently Active Users Viewing This Thread: 1

(0 members and 1 guests)
Posting Rules

You may post new threads

You may post replies

You may not post attachments

You may not edit your posts

---

HTML code is Off

---