MMA Fanatic
Join Date: Mar 2010
Posts: 5
new need help bad!!!
---
Ok so here's the deal I'm 18 an just recently started training in mma.I'm about 5'9-5'10, 170lbs I have a thick stocky body frame my arm r big but I kno I cld b way bigger... any ideas on wat i shld eat or hw to train also do u think it wld b a good idea bulk up to like 185 an cut Dwn to welterweight
I think it would be a good idea to actually spell out your words and not post like a 13 year old girl texting her friends.

Arm size doesn't really mean much, you want good core strength and full body strength.

Compound lifts that work many muscle groups at once are best. As well as lots of cardio conditioning.

Have you considered cutting weight to 155? might be easier than trying to build to 185 and cut back down to 170.
MMA Fanatic
Join Date: Mar 2010
Posts: 5
Yea I never really thought of that but that probably would be alot better. IF I was to do that what type of meals would you recommended because I know nutrition plays a big part in taking your game to the next level
Banned
Join Date: Aug 2007
Location: banned
Posts: 0
Look in the same section you posted this thread in for other people who have posted the exact same thing you did.....
You can read all the responses and gather info from there....
Welcome
If you're 5'9~ish I'd strongly suggest aiming for 155. As a fellow 5'9er I just find it so much easier going, a) cutting weight rather than gaining and b) sparring and training with people my weight group, as I am a good kickboxer with decent ground skill the bigger built guys give me trouble.

Just a personal preference but thought I'd let you know my feelings.
---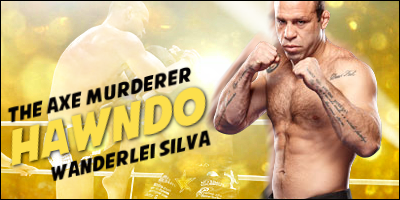 Thanks to Leakler for the sig
MMA Fanatic
Join Date: Mar 2010
Posts: 5
If I was to drop to 155 wouldn't I lose all the muscle and strength I have Built up. I don't want to be super skinny
Big arms are very overrated. I'm also 5'9" and about 175lbs currently. If I were to ever fight mma it would be at 155.
I've been bulking for probably 4-6 months, and I gotta say my arms are a lot bigger but I am noticeably slower than I used to be. Not to mention my arms get full of blood fast and takes off even more explosiveness. But I look damn fine as I do it
(might also be the creatine my muscles feel semi water logged sometimes)
---
If a law is unjust, a man is not only right to disobey it, he is obligated to do so. ~ Thomas Jefferson
Sig by D.P.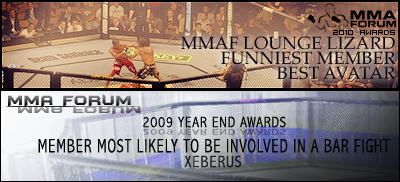 MMA Fanatic
Join Date: Mar 2010
Posts: 5
Yea that happens to me to my arms get real tight when Im sparing is there anything to do for that not to happen other then cutting the weight even tho I am most likely droppin to 155
Currently Active Users Viewing This Thread: 1

(0 members and 1 guests)
Posting Rules

You may post new threads

You may post replies

You may not post attachments

You may not edit your posts

---

HTML code is Off

---