The Dolce Diet
---
A lot of big name fighters seem to be on this wonder weight cut diet. Anyone know the specific nutritional theories of this diet?
Amatuer
Join Date: Sep 2007
Posts: 128
Give Mike Docle a call and find out
Either way this is probably one of those short term diets and not a long term one. That is the problem with all those diet supplements. They work in the short term but not in the long term!
---
The Emoticon Guy
http://forums.mmajunkie.com/viewtopic.php?f=9&t=22738
Give this a read mate, certainly sounds like he knows his stuff, and given his life experiences I'd say this is a diet plan that can work in the long term. You don't go from a 180lb freestyle wrestler, to a 280lb powerlifter back down to a 170lb MMA fighter in 10 years without it being a long term thing. Probably worth checking his diet guide out if you're in the business of weight cutting. Certainly seemed to work for Rampage, and Thiago Alves looks incredible ATM.
---
Proudly Supporting
Dan Hardy
Conor McGregor
Michael Bisping
Donald Cerrone
Chael Sonnen
Demetrious Johnson
Joe Lauzon
Nick Diaz

Dolce in italian means "Sweet".
So...it's the "sweet diet" = eat lots of sweets!!!
That's a killer diet!
*ironic
---
.
BELIEVE!
Yeah, if only that were true. In reality such a diet doesn't exist. The fact is that it would cause alot of health problems later on in life!
---
The Emoticon Guy
MMA Fanatic
Join Date: Dec 2010
Posts: 1
Hey Guys!
In short, my nutritional and lifestyle principles are based upon the science behind longevity.
I found, through my work and own life needs, that when we focus on living as long and healthy as possible, the immediate side-effect is dramatic athletic enhancement.
Of course, that is a simplified description of my more than 20 years of research and experience, but it should give you a good idea of what I do.
I hope that helps?
I'm new to this forum but will do my best to keep jumping on!
All the best,
-Mike Dolce
www.TheDolceDiet.com
Props to you man for coming out on this MMA forum. It would help us out though in this discussion though if you gave some examples of some of the dieting practices you did though. As a wrestler I've had to diet before so I could come to my own judgements on the subject if I saw some examples of what this diet entails!
---
The Emoticon Guy
Is it that secret of a diet?
---
The Emoticon Guy
Having trouble finding any info on this diet other than the same vague responses in most forums. Basically I have found that it seems to be a high protein diet with a high intensity work out.
---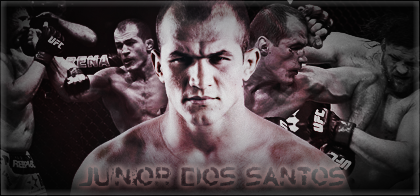 Currently Active Users Viewing This Thread: 1

(0 members and 1 guests)
Posting Rules

You may post new threads

You may post replies

You may not post attachments

You may not edit your posts

---

HTML code is Off

---