MMA Fanatic
Join Date: Jan 2011
Location: San Diego
Posts: 4
Cutting Weight
---
Any advise on how to recover fastest after you make weight? I know there are a lot of options out there such as Gatorade, Powerade, Cytomax, Rapid Rehydration, tap water...etc. Anyone have any suggestions?
MMA Fanatic
Join Date: Nov 2007
Posts: 34
chicken breast, gatorade, plenty of water. Whatever you do don't eat whatever you feel like eating, I did that after my first weight cut and suffered during my fight!
I've heard that pedialyte (sp?)is good but haven't tried it personally. Does anyone have experience using it post weight cut?
MMA Fanatic
Join Date: Jan 2011
Location: San Diego
Posts: 4
Pedialyte works well, but it tastes like death and has too much sugar. that is the problem with other sports drinks too, they have too much sugar. Too much sugar makes it harder for your body to rehydrate.
I've tried Rapid Rehydration,(
www.rapidrehydration.com
, and it works. It is basically like pedialyte except it doesn't tasate like crap and it has less sugar.
Also, don't eat chicken breasts or other heavy protien rich foods right after making weight. Simple, carbohydrate rich foods like oatmeal and other cereals are absorbed faster into your body and is what your body really neads.
Flyweight
Join Date: Apr 2010
Posts: 418
would white rice be a good idea on this line of thought?
---


Throughout life there are bumps along the way some may be painful...others not...who gives a damn in the end you'll still die
MMA Fanatic
Join Date: Feb 2011
Location: USA
Posts: 4
hi guys,,,
Shredding weight is not an easy task.It is a constant effort and not a magic.I advice you the following in this regard.
Commit yourself first
Eat less and healthy
Increase the amount of liquid intake
Make a routine of exercise
The dolce diet. Google it. Ive lost 30 pounds in a month.
---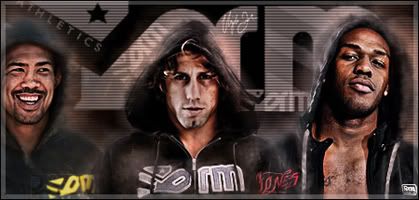 "Im probably better off down there on my knees anyway" -Dick Diaz
Banned
Join Date: Nov 2010
Location: The Grim North of England
Posts: 0
When I cut, I normally rehydrate something like this (and it's what I'll be doinhg next week!):

-Slowly sip 2L of water with 2 sachets of diarolyte/pedialyte. Break a couple of bananas into chunks and eat in bits.
-Have a protein and carb/MRP shake ready, with creatine and get that down.
-Have another 2L bottle of the above ready to go and keep drinking it, but now start with some small portions of wholemeal pasta/rice cakes/brown rice with a bit of veg and a protein source.
-With this done and small meals at about 30min intervals, and a few hours after hitting the scales, then you can begin to eat bigger portions of regular food and good carbs.
-Pig out, but make sure you're getting plenty of fluids in until your urine is clear...and then some.

This is with a water and carb depletion cut day before weigh-in, not a same day weigh-in.
MMA Fanatic
Join Date: Feb 2011
Location: london
Posts: 6
cutting weight
---
hi all, i am suggesting 2 independent ways for weight cutting.
Method 1 - Dieting. This is the gradual reduction in weight through dieting (usually taking anywhere from 1 week to several months).
Although rapid weight loss through dieting can be harmful to health if it is too severe or if you have some pre-existing medical conditions, it isn't as dangerous as the next method...

Method 2 - Dehydration. This is the more rapid loss of weight via limiting water intake, exercising, sauna suits and saunas: here most of the weight comes off in the last 24 to 48 hours.

These two methods aren't completely independent: they are often used together, with dehydration preceding dehydration. Furthermore even if you are only dehydrating (method 2) you still have to watch and manipulate aspects of your diet to avoid retaining water. One critical difference, however, is that given long enough between the weigh-in and the competition you can gain back almost all the weight lost due to dehydration, albeit with possible impairment of athletic function.
thanks all
Banned
Join Date: Nov 2010
Location: The Grim North of England
Posts: 0
Did you read the OP fella?
Currently Active Users Viewing This Thread: 1

(0 members and 1 guests)
Posting Rules

You may post new threads

You may post replies

You may not post attachments

You may not edit your posts

---

HTML code is Off

---