Its never too late to start anything. Starting at 21 is better than never starting. Depending on what you want to accomplish, of course training at 8 years is better than 21, but you're 21 now and you can't change that, so you might as well hit the gym like a champ!

Join Date: Apr 2010
Location: Gods country
Posts: 4,521
Quote:
What? Are you serious?
He got triangled by his ex old lady's new boyfriend or some shite if I remember right. That'd be motivation enough I guess.
Quote:
Jacare was 17 when he started aswell.


BJJ is too expensive for a lot of brazilians, its considered a rich mans sport in Brazil. Soccer is much more popular among the lower classes and many MMA fighters like Aldo, Anderson, Jacare and Werdum grew up with those dreams 1st and foremost.
Where's your Jiu-Jitsu, playboy?
---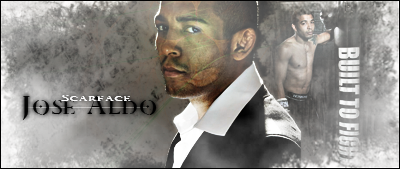 I'm in the same situation. I just started college and figured it would be too late to just start training BJJ. But if it's true that great BJJ practioners like Jacare and Werdum started as late as they did, starting this late might not be that bad of an idea. I was mainly afraid that I'd have to start with kids who were in like middle school haha.
---
Will make predictions for credits. Please, I'm so broke.
I'm 33 and feel like I'm 23 and my body isn't slowing down any. I really don't think you're too old until your body just feels old. Everyone ages different. Luckily for me, I age very slow and still look like a kid. Couture didn't start fighting until he was in his mid 30's and Rich Franklin didn't even start training until he was in his late 20's.
Werdum didn't start BJJ till he was 21!!!! Thats older than I was when I started.

I am so pleased to see this.
When Werdum was 21 years old in 1998 he had a GF whos EX always came to his house because he was a family friend. One day he challenged Werdum to a grappling match and Werdum got submitted by triangle choke in about 5 seconds. He got embarrassed in front of his GF so he started training right away. He couldn't even afford a gi but his first instructor saw how talented and determined he was so he lent him a gi and let him train for free.
In 2000 Werdum won the worlds at blue belt. After he won the worlds whenever that guy would come around the house Werdum would ask if he wanted to grapple. Eventually the guy stopped coming around. Werdum kept training and the rest is history.
He got his black belt in 2003 from Marcio Corleta and Sylvio Behring. A year later he signed with Pride to fight MMA and in his contract was a clause that he could go to Croatia and train Mirko Cro Cop.
So from 21 years old, to 26 years old he moved from losing to a white belt by triangle to training Cro Cop and fighting in pride.
If anyone ever says they are to old to train. Armbar them.
---
Favorite Fighters:
1.GSP
2.Shinya Aoki
3.Miguel Torres
4.Lyoto Machida
5.Kenny Florian
At 22, you're probably fine. For Brazilian Jiu-Jitsu, I do think that there is a point at which learning becomes fairly difficult, but I think that there's not really a firm age. I think it realistically has a lot more to do with the health of the person.

If you're a 45 year old and in great shape, then you're probably going to be fine picking up BJJ, though obviously the chances of winning a World Championship is not very good. But when there are recurring injuries, it becomes very difficult to learn BJJ.

The first few months of BJJ are hard enough without serious injuries that make it difficult to train, so I strongly recommend making sure that you're all healed up before training and that you be very careful if you have recurring injuries, as those become really serious really quickly (especially if they're joint injuries) during rolling. But at 22, those aren't going to be serious problems for you.
---
Sig by Toxic

Barnett - Toquinho -Werdum - "Nurmie"
Z. Gurgel - Morango - Rocha - Tiequan
I say you can start training whenever. Younger would be better but you can't go back in time so start now.

Remember how they said Anakin Skywalker was to old to start training? Well look how that turned out for him, one of the most powerful jedi ever. Sure he ended up becoming evil and a cyborg but you can just skip those parts (if you want to).
---
The Reigning, Defending, Undisputed MMAFNPFFL Grand Master Champion of The Universe!!!
Currently Active Users Viewing This Thread: 1

(0 members and 1 guests)
Posting Rules

You may post new threads

You may post replies

You may not post attachments

You may not edit your posts

---

HTML code is Off

---