vBookie Event

: Riki Fukuda vs Steve Cantwell (UFC 144)
This event is over.
UFC 144: Riki Fukuda vs Steve Cantwell
---
---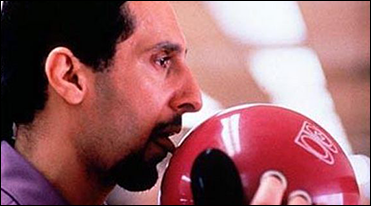 (Sig by Killz)
Quote:
Round 1 - Referee Marc Goddard in the cage for this middleweight fight. Fukuda drops in for an early takedown and settles on top of Cantwell. He postures up and punches, much to the delight of the Japanese fans, who punctuate every punch with a verbal yell. Cantwell blocks a lot of it but was still tagged a few times. Cantwell does create some rooms and scrambles up before pulling away from his opponent and resetting. Cantwell works a few low kicks on the feet as we hit the halfway mark. Fukuda looks comfortable on the feet, but CantwellCantwell lands a crisp right. Fukuda shoots behind a combination, but Cantwell defends. Cantwell finding some success on the feet. Fukuda answering, but he's not winning the standup game. Final minute. Cantwell still pushing forward, and Fukuda staggers a bit. Cantwell mixes in a few kicks to the body in the closing seconds, marking a very nice comeback from some early difficulty. back-and-forth, but MMAjunkie.com sees it for Cantwell, 10-9.

Round 2 - Good back and forth to open the second, and Fukuda shoots in quickly for a takedown. Cantwelll grabs the neck as he falls and tries to lock in a guillotine. Not there, even as he adjusts, so Cantwell gives it up and scrambles to his feet. Cantwell looks a little tired as he backs away, and Fukuda chases with strikes. Fukuda pushing forward now, and Cantwell's mouth is wide open. Fukuda chases with punches as Cantwell backs to the cage. Halfway in, and Cantwell looks to be on fumes. Fukuda slips a spinning backfist and punches some more before pulling away. Crowd applauds the effort. Fukuda in control of the action. Cantwell returning fire but with less volume and certainly less zip on the strikes. Stiff lead uppercut for Fukuda. Inside leg kick for Fukuda, and it catches the cup, giving us a brief break. Japanese fans moan on the replay as much Americans. Good to know. Cantwell shoots in on the restart and secures a takedown, slipping around to the back on a scramble. Can't capitalize, and the round ends. MMAjunkie.com gives the second to Fukuda, 10-9.

Round 3 - Inside leg kicks to open. Both trying to add a little spring in their step to open the final round. Cantwell lands a nice kick-punch combination, but Fukuda is pressing forward and landing with more frequency. High kick scores for Cantwell, but Fukuda continues to move forward. Fukuda continues to work the uppercut in addition to straight punches. He moves inside, and takes Cantwell to the floor. Cantwell immediately turns for the arm and then tries to slip the leg under the chin. Dicey moments for Fukuda, but he pulls free and settles into side control. Cantwell spins to a knee and stands back on his feet. Less than two minutes. Tired punches from both fighters. Fukuda still the one moving forward, and he drills the body. Cantwell is exhausted, and Fukuda is firing away with punches and kicks. Cantwell absorbing the shots, but the fight is slipping away. Fight ends on the feet, and the crowd cheers the effort. MMAjunkie.com sees the third for Fukuda, 10-9, awarding him the fight 29-28. Even 30-27 wouldn't be shocking. Riki Fukuda def. Steve Cantwell via unanimous decision (29-28, 30-27, 30-27).
http://mmajunkie.com/news/27559/ufc-...ve-results.mma
---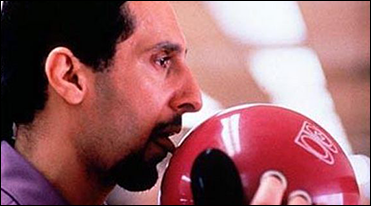 (Sig by Killz)
Currently Active Users Viewing This Thread: 1

(0 members and 1 guests)
Posting Rules

You may post new threads

You may post replies

You may not post attachments

You may not edit your posts

---

HTML code is Off

---