vBookie Event

: Dustin Poirier vs Chan Sung Jung (UFC on FUEL TV 3)
This event is over.
UFC on FUEL TV 3: Chan Sung Jung vs Dustin Poirier
---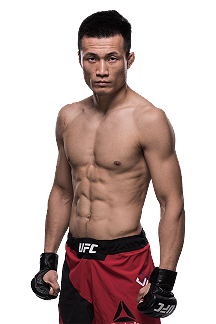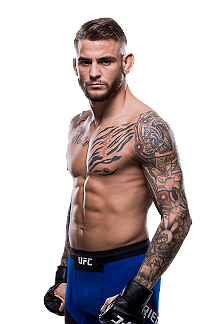 ---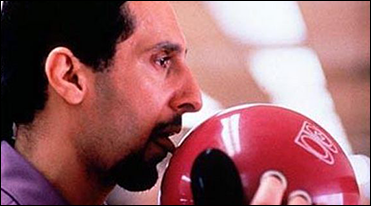 Nobody F's with the Jesus
(Sig by Killz)

Pretty good odds on the zombie. If he can out cardio Poirier he may have a decent shot.
Quote:
Round 1 - Referee Dan Miragliotta officiates this featherweight fight. Jung leads with a leg kick and connects with a left hand as Poirier charges back. Jung catches a kick and puts Poirier on the mat. Poirier reverses and works for his own takedown, a single leg off the fence. He gives it up, and Poirier works short shots in the clinch. Jung trips Poirier to the mat and lands in side mount. Poirier using the cage, regains guard. He's walking the cage, and Jung fires down a few elbows. Poirier is cut on the forehead. Another elbow lands. Poirier angling his hips. Jung postures and stands as Poirier catches him with a kick. In the scramble, Poirier drives forward and gets the takedown. Jung scoots back to the cage as Poirier tries to keep hold of his torso. Jung walks up the cage and Poirier hangs on to a leg. Poirier traps a leg and grabs a body lock, Poirier lands a left hand off the clinch. Jung charges back and sprawls when Poirier shoots. Round ends with Jung in front headlock position. MMAjunkie.com scores the first frame for Jung, 10-9.

Round 2 - Touch of gloves, and Jung catches a kick and deposits Poirier to the mat, where he punishes with punches overhead. Jung stacks Poirier before settling into guard. They trade elbows. Poirier tries to walk the cage. Jung postures up and nails Poirier with a punch, and then an elbow. Jung standing overhead, then decides to disengage. Poirier chases with a kick. Jung meets a punch with his own kick. Jung misses with a spinning backlist, but lands a flying knee, and then unloads with knees in the clinch against the fence. Poirier shoots in desperation, and Jung somehow reverses directly into the mount. Poirier desperate to escape as Jung works short elbows. Poirier is hanging on for dear life. Jung can't dish out much punishment, but grabs and armbar. Poirer rolls to escape, and Jung goes to a triangle, then an armbar, then a triangle. Poirer escapes the attempts and Jung wraps him in guard. Incredible sequence. Poirier works for ground and pound, and Jung slaps on a triangle attempt. It looks pretty darn tight, but the bell sounds before Jung can get the tap. MMAjunkie.com scores the round 10-9.

Round 3 - Poirier lands with a leg kick to open the round. Jung with a front kick. Poirier charges back and ends with a low kick. Jung trying to work the counter. Both men have expended a tremendous amount of energy. Poirier presses with punches, but Jung corners him against the cage and unloads with a flurry. Right hand lands for Poirier. Clubbing left for Jung. Jab for Poirier. Jung misses with an uppercut, but connects with body kick. Straight left for Poirier. Jung with a combo, but Poirier charges back with a leg kick. Poirier overcommits on a combo, and Jung has him in side mount. Poirier escapes and gets back to his feet. Poirier scores with a couple of straight shots. Jung charges forward, lands a knee, but takes a punch in close before they break from the cage. Jung nearly misses with a right. Poirier with straighter punches, and looks the fresher man. Nice left hand for Poirier. Jung goes to the body. Poirier with a jab, but eats a kick to the body. Jung with a knee to the body. These guys are battering each other. Poirier with two straight lefts, then another. Jung with body kick, chases Poirer to the cage, no dice. Poirier landing the straight left. Glancing right for Poirier. Jung corners Poirier against the cage and unloads with punches to the bell. MMAjunkie.com scores the third frame 10-9 for Poirier for more devastating shots.

Round 4 - Poirier starts the fourth with a smile. Jung goes high with a kick and presses with a one-two. Poirier working his jab and trying to avoid the hook counters of Jung. Lead uppercut and flying knee nail Poirier, and he instantly shoots. Jung grabs a D'Arce choke from the front headlock position and has it dead to rights. Poirier is forced to tap. Fight of the Year candidate.Chan Sung Jung def. Dustin Poirier via submission (D'Arce choke) - Round 4, 1:07
http://mmajunkie.com/news/28686/ufc-...ve-results.mma
---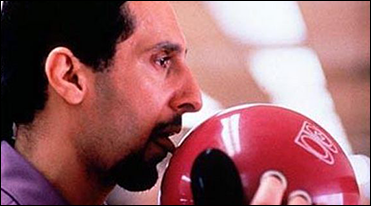 Nobody F's with the Jesus
(Sig by Killz)

Currently Active Users Viewing This Thread: 1

(0 members and 1 guests)
Posting Rules

You may post new threads

You may post replies

You may not post attachments

You may not edit your posts

---

HTML code is Off

---