vBookie Event

: Sam Stout vs Spencer Fisher (UFC on FX 4)
This event is over.
UFC on FX 4: Sam Stout vs Spencer Fisher
---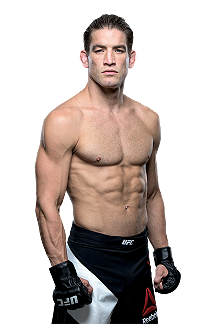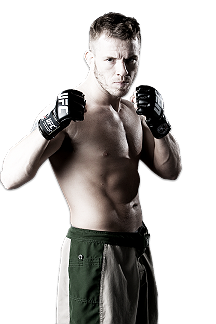 ---
MMA Fanatic
Join Date: May 2012
Posts: 81
Quote:
Round 1 - Kevin Mulhall is the ref once again as we get ready to finish off this trilogy. They touch gloves. Then they come out slugging, just as we expected. Fisher looks to be trying to push the pace, but Stout's bouncing around nicely as well. Both fighters get off a couple punches in close. Then again. A couple leg kicks from Stout land. Then Fisher gets him low and Stout takes just a couple seconds. Nice short right from Fisher is on the button and his corner applauds. Fisher kicks Stout's legs out, then tells his Canadian opponent to keep coming when he bounces back up. Fisher has alluded to a possible retirement after this fight, and he's fighting like it's his last one. Stout shoots in and gets a quick takedown and looks to do some work from Fisher's guard. He lands some short ground-and-pound. But with 45 seconds left, he lets Fisher back up – only to take him back down quickly. Fisher pops back up faster this time. It's not a blowout by any stretch, but the time Stout spent on top should give him a 10-9 round.

Round 2 - Stout kicks to open. They trade kicks and feints, but not a ton of action. Stout wants the takedown 90 seconds in, but FIsher defends, then lands a nice short left. Spinning backfist from Fisher is off the mark. Stout lands a right. Then a nice body shot. They mix it up every few seconds, but nothing huge from either fighter. With a little more than a minute left in the round, Fisher again lands low. Stout gets a few seconds, but on the restart he lands a big double-leg with a minute left and he'll look to ground-and-pound from there. Fisher tries to work out and defned against the little offense Stout is bringing from the top position. MMAjunkie.com scores the second for Stout, 10-9.

Round 3 - Stout catches Fisher early. Then Fisher clinches up and looks to do something there. On the break, he misses a spinning backfist. FIsher peppers in a jab that is on the money, but Stout answers. Stout's face is marked up fairly significantly, so he's taken his share of damage. He teeps nicely to push Fisher away, then misses a left hook. He dives away from a Fisher right, then lands a knee. Nice left jab from Fisher. But Stout ducks under a Fisher hook and we're right back to the ground. Stout gets on his bicycle a little bit with 90 seconds left, then again shoots for a takedown. He gets a single, then passes to half guard. With 30 seconds left, Mulhall stands them up. We'll see how much Fisher has left. He lands a right. They trade furiously as the fight closes. And that will be it. MMAjunkie has the last for Stout 10-9 and the fight for him 30-27. Will it be the last of Fisher's career? Sam Stout def. Spencer Fisher by UD (30-27, 30-27, 30-27).
http://mmajunkie.com/news/29298/ufc-...ve-results.mma
---
Currently Active Users Viewing This Thread: 1

(0 members and 1 guests)
Posting Rules

You may post new threads

You may post replies

You may not post attachments

You may not edit your posts

---

HTML code is Off

---