vBookie Event

: Edson Barboza vs Jamie Varner (UFC 146)
This event is over.
UFC 146: Edson Barboza vs Jamie Varner
---
---
MMA Fanatic
Join Date: Apr 2012
Posts: 22
Edson all the way. Easily one of the best prospects at any weight class, and a future champion.
Edson Barboza all the way.

I just can't get over Jamie Varner getting beat by Shane Roller
---
Dan 'THE OUTLAW' Hardy
Mauricio 'SHOGUN' Rua
Alexander 'THE MAULER' Gustafsson
Brad 'ONE PUNCH' Pickett
John 'THE HITMAN' Hathaway
Frankie 'THE ANSWER' Edgar


Quote:
Edson Barboza vs. Jamie Varner - Round 1 - Hard leg kick by Barboza. And two more. And another. Barboza throws a head kick and Varner catches his leg and takes him down and is landing good shots from half guard now. Barboza manages to kick Varner off after a bit and get back to his feet. Another leg kick lands now, and another. Varner lands a nice right hand, Barboza with another leg kick. Body shot, punch to the head by Varner. Varner with a nice combo and Barboza is hurting. Varner keeps drilling him when he tries to get up and now Varner pours it on and the fight is stopped! WOW! Jamie Varner wins by TKO (punches), round 1 3:26..
http://www.bloodyelbow.com/2012/5/26...ook-FX-results
---
Bantamweight
Join Date: Sep 2009
Posts: 651
Who's the guy that put 100 on Varner? Good for you!
Click the fighter names and it's a link that takes you to the page where you can see it was purgetheweak and how much he won. He was the only one this thread didn't make poorer for sure.
---
Bantamweight
Join Date: Sep 2009
Posts: 651
Awesome. Did not know that. Thank you. I'm going to hook him up with some rep for that.
Dayum, should've bet more, spent most of my credits on the big fights.
---
D. Cerrone | R. Souza | F. Werdum | R. MacDonald | M. McDonald | D. Maia | J. Mein | C. Condit
M. Coenen | S. Kaufman | A. Davis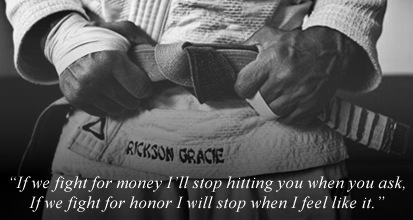 Currently Active Users Viewing This Thread: 1

(0 members and 1 guests)
Posting Rules

You may post new threads

You may post replies

You may not post attachments

You may not edit your posts

---

HTML code is Off

---