vBookie Event

: Diego Brandao vs Darren Elkins (UFC 146)
This event is over.
UFC 146: Diego Brandao vs Darren Elkins
---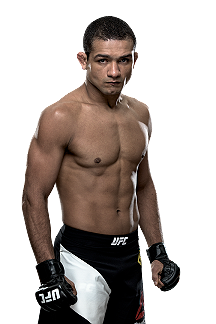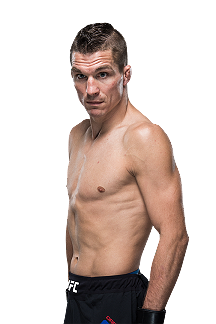 ---
Quote:
Diego Brandao vs. Darren Elkins - Round 1 - Brandao with a nice combo and then Elkins looked for a takedown but ended up on his back. Elkins gets up and gets the takedown and Brandao uses a kimura as a sweep and he gets on top. Elkins looked to take and arm, they end up back to standing. Jumping knee by Brandao smashes Elkins and now Brandao is back on top. Brandao ends up letting him back to his feet. Brandao tags him with a series of hard shots and Elkins is badly hurt. Brandao passes to side control and then lands big shots. Now he's tagging Elkins again. This has been an absolute beating thus far but Elkins isn't going away easy. 10-8 Brandao.

Round 2 - Knee lands hard for Brandao, but Elkins does land a punch in there somewhere. Two hard punches by Elkins now. Nice back elbow by Brandao. Brandao slips to the mat now and Elkins is on top. Elkins doing some good work on top now, landing a lot of good elbows and punches. Brandao lands a few elbows off his back. Elkins into mount now and he's landing huge shots. Elkins just won that round convincingly. 10-9 Elkins

Round 3 - Elkins lands a right hand now and gets a big takedown. Elkins working away from on top and now passes to full mount. Elkins is just busting up Brandao and dominating since the first round. After Elkins grinds away for a while, they get to standing and Brandao gets on top with a takedown. Not able to do enough to win back the round there. 10-9 Elkins makes it a draw on my card. I can see a draw, I can see an Elkins win, but a Brandao win would be a bit of a robbery.

Official scorecards: 29-28 across the board. Darren Elkins wins by unanimous decision.
http://www.bloodyelbow.com/2012/5/26...ook-FX-results
---
Currently Active Users Viewing This Thread: 1

(0 members and 1 guests)
Posting Rules

You may post new threads

You may post replies

You may not post attachments

You may not edit your posts

---

HTML code is Off

---