vBookie Event

: Justin Lawrence vs John Cofer (TUF 15 Finale)
This event is over.
TUF 15 Finale: Justin Lawrence vs John Cofer
---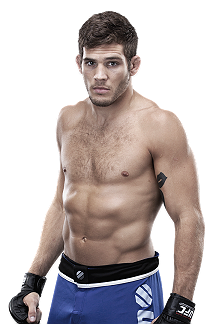 ---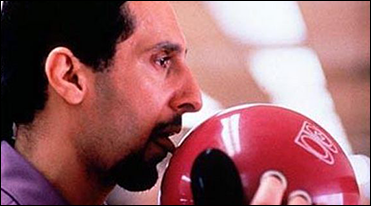 (Sig by Killz)
Quote:
Round 1 - Referee Herb Dean oversees this lightweight fight, which kicks off the FX-broadcast main card. Lawrence kicks the body, but Cofer drives through it and takes the action to the floor. Lawrence turns for an armbar. Cofer feels it and pulls away, allowing Lawrence to stand. He then catches a kick and drives Cofer to the ground but pulls back to his feet and backs away. Lawrence looks confident on the feet, but he walks into a left hand from his southpaw opponent. Cofer lands and uppercut, and Lawrence answers back with a big overhand. Lead left scores for Lawrence. Cofer clinches and answers with knees before pulling away. Halfway mark. Underdog Cofer staying in the fight and scoring his share of strikes. Lawrence lands a clean two-punch combination. Left hook scores again just after, and it hurts Cofer. Lawrence landing the better punches right now, and he mixes in kicks and knees in the closing seconds, as well. Round ends, and MMAjunkie.com sees it for Lawrence, 10-9.

Round 2 - Cofer looks busy again to open, but he's walking into Lawrence's strikes. Cofer eats a high kick. He tries to shoot in, but Lawrence shucks him off and stays on his feet. Cofer struggling to get earnest takedown attempts, and while he's not afraid to return fire in the pocket, he's taking the worst of the exchanges. Halfway mark. Cofer does score a nice kick to the body, but he's being picked apart by Lawrence's pinpoint strikes. Cofer looking for anything, switching stances and landing a left hand. He's still scoring in patches, and a knee scores up the middle. Lawrence gets a little too comfortable and fires off a spinning back kick. Cofer moves into it and catches his opponent, slamming his opponent to the floor in a powerful suplex. Cofer looks to secure the back, but Lawrence feels an opening and slips free, standing and then punching his way into his opponent's guard, where the round ends. MMAjunkie.com sees it again for Lawrence, 10-9.

Round 3 - Cofer showing he's still dangerous, and he opens with a kick to the body. Lawrence still happy to trade, and he finishes a one-two with a snapping right high kick. It's on the button, and Cofer is out. Walk-off knockout, and you can go ahead and start spending that "Knockout of the Night" bonus now.
Justin Lawrence wins by KO (head kick), round 3 :19.
http://mmajunkie.com/news/28986/the-...ve-results.mma
---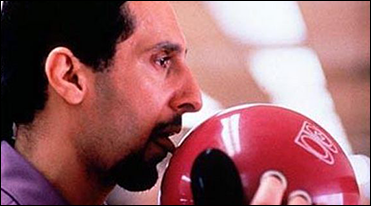 (Sig by Killz)
Currently Active Users Viewing This Thread: 1

(0 members and 1 guests)
Posting Rules

You may post new threads

You may post replies

You may not post attachments

You may not edit your posts

---

HTML code is Off

---