vBookie Event

: Daron Cruickshank vs Chris Tickle (TUF 15 Finale)
This event is over.
TUF 15 Finale: Daron Cruickshank vs Chris Tickle
---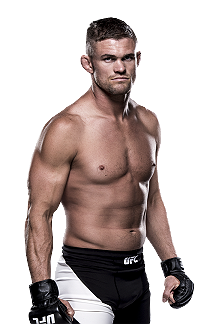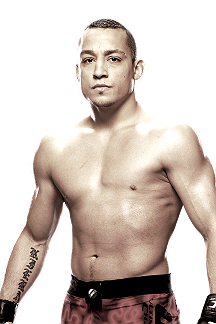 ---
Quote:
Round 1 - Referee Steve Mazzagatti oversees the evening's final prelim. Cruickshank wastes no time moving forward, looking to engage. He dives in for a takedown, and Tickle grabs a guillotine on the right side and tries to squeeze it. Cruickshank looks comfortable, even in the tight hold, and after a few tense moments, he pulls his head free and takes top position. Tickle squirms free underneath and regains his feet, but Cruickshank nails an inside trip and brings the fight back to the floor. Tickle lands a big upkick on the floor, but Cruickshank is kneeling, so Mazzagatti deducts a point. Tickle fires off on the restart, landing two punches before pressing into a clinch and looking for a takedown. Cruickshank counters with another inside trip and brings the fight down again, settling into Tickle's guard. Cruickshank postures and lands a heavy right hand and a few crushing elbows. Final minute. Cruickshank stays heavy on top and rides out the round, scoring points with short strikes. Round ends there, and MMAjunkie.com gives it to Cruickshank, 10-8 with the penalty.

Round 2 - Cruickshank misses an early spinning kick, and Tickle comes back with crisp punches up the middle. Cruickshank kicks the leg, but Tickle pushes forward and wraps the neck, looking to roll for an anaconda choke. Cruickshank rolls through it and takes top position yet again. Tickle scrambles underneath and tries to circle out to the back, but Cruickshank is alert and stays on top, eventually settling into guard. Not much there, and Mazzagatti stands them up. Lead kick from Cruickshank lands on the restart, before a right hand from Tickle floors him. Tickle settles on top. Cruickshank holds tight to prevent his opponent from landing any serious blows. Tickle looks again to lock in a choke from the top position. It's not there, but he remains on top until the bell. MMAjunkie.com likes Tickle on the late knockdown and control, 10-9.

Round 3 - Slapping leg kicks to open the third. Tickle short on a high kick and then absorbs a kick to the cup but carries on. Tickle pushes in with pressure and scores a takedown, moving immediately to side control. He looks to pressure from the top, and when Cruickshank rolls, Tickle tries to take the back. He's too high and not firm, and Cruickshank escapes out, sweeping to top. Less than three minutes, and that could be a key moment if Tickle is unable to escape. Cruickshank works with short punches from the top. Tickle works to his butt and leans against the cage. Cruickshank tries to pull him away, but Tickle stands. He doesn't stay there long, as Cruickshank again scores a trip and this time moves immediately to mount. Tickle isn't giving up, and he looks to sweep, but he finds himself defending a guillotine in the final minute. Cruickshank sweeps again to the top in the closing seconds, securing the fight at the bell. MMAjunkie.com sees the final round for Cruickshank, awarding him the fight 29-27. Daron Cruickshank def. Chris Tickle via unanimous decision (29-27, 29-27, 29-27).
http://mmajunkie.com/news/28986/the-...ve-results.mma
---
Currently Active Users Viewing This Thread: 1

(0 members and 1 guests)
Posting Rules

You may post new threads

You may post replies

You may not post attachments

You may not edit your posts

---

HTML code is Off

---