vBookie Event

: Jake Shields vs Ed Herman (UFC 150)
This event is over.
UFC 150: Jake Shields vs Ed Herman
---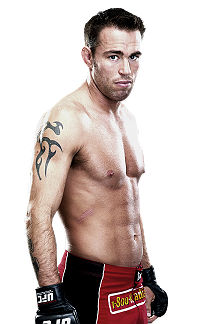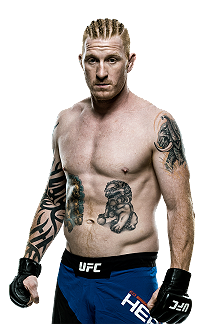 ---
500 000 on Jake Shields. Herman always seems to give up when things are not going his way, and Jake will be there with relentless pressure. Good odds imo.
---
mad props: Toxic
Join Date: Jun 2009
Posts: 20,898
Jake is taking tgis


Sent from my iPhone using VerticalSports
200k on Jake, one of my bigger plays. He's much better than Herman and will prove it emphatically I think.

Join Date: May 2008
Posts: 11,383
I had to put some down on Herman, I think he's gonna show his improvements in this fight. And what a story it'll add to his comeback
Quote:
Round 1 - Referee Adam Martinez in the cage for this fight. Shields with a kick to the body. Herman comes out with straight punches.He moves into a clinch. THey hit the deck briefly but scramble back up. Herman pressing in from the outside. Stalemate in the clinch. Shields briefly ties up the neck, but Herman pulls away. Trip for Shields 90 seconds in, and he sets up on top. Herman seated against the cage. He tries to stand, and Shields briefly jumps to his back. However, he slides off, and we're back in the clinch. Herman with underhooks and pressing in from the outside. They jockey for position, and Shields sneaks in a few knees. Two minutes left. Grinding fight against the cage. Crowd wants a little more pace. Shields drops for a takedown, but Herman defends well and stays upright. They continue to circle on the cage, and crowd wants Martinez to pull them apart. He doesn't, and the round ends in the clinch. Not a whole lot to score, but MMAjunkie.com gives it to Shields, 10-9.

Round 2 - Herman working straight punches over Shields' kicks before moving into the clinch. Outside trip for Shields, who lands in top position. Shields pulls his leg free and takes side control. He attacks the left arm and looks for a kimura. Herman struggles briefly but then pulls it free. Shields tries to step over into mount but is denied. Two minutes in. Shields still in side control, and he lands a few short elbows. Herman's head against the cage, but he spins around and gets his feet on the cage. He's still stuck, as Shields stays on top. Shields tries again for mount, and Herman nearly scrambles up from underneath. However, Shields is able to pin Herman down and settle into his opponent's guard. Final minute. Crowd still not thrilled, but Shields is controlling this grinding matchup. Shields passes the left leg and lands a few punches. Round ends there, and MMAjunkie.com gives it to Shields, 10-9.

Round 3 - Touch of gloves to open the third. Punches traded in the center. Shields telegraphs a takedown from distance, and Herman easily defends. Herman pushes in against the cage. Nothing there, and he backs away. Shields kicks the body. Herman moves inside and lands a toss but decides not to stay on top. Herman misses a big uppercut, and Shields works inside and scores a takedown and moves quickly into side control. Halfway mark, and Shields is controlling from the top. He tries to advance to mount. Herman resists at first but eventually gives up the position. Shields not doing a ton of damage from top, but Herman isn't showing any signs he's getting up. Final 30 seconds. Shields lands a few punches and elbows, and Herman tries to go crazy underneath, but the fight ends there. Crowd boos at the horn. MMAjunkie.com gives the final round to Shields, 10-9, awarding the fight to him 30-27. Jake Shields def. Ed Herman via unanimous decision (29-28, 30-27, 30-27).
http://mmajunkie.com/news/30078/ufc-...ve-results.mma
---
Currently Active Users Viewing This Thread: 1

(0 members and 1 guests)
Posting Rules

You may post new threads

You may post replies

You may not post attachments

You may not edit your posts

---

HTML code is Off

---