vBookie Event

: Yuri Alcantara vs Hacran Dias (UFC 147)
This event is over.
UFC 147: Yuri Alcantara vs Hacran Dias
---
---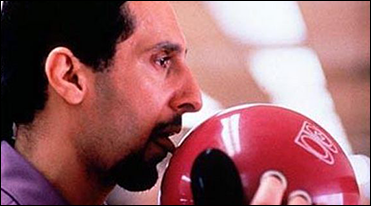 (Sig by Killz)
Quote:
First Round - Alcantara charges as he attacks with strikes, but Dias locks him up and forces him against the cage. Dias works hard to get the takedown and does. Dias is doing some damage from the top, landing punches directly to Alcantara's face. Dias continues moving up Alcantara's body, trying to move in place for a submission. Dias comes down with a big elbow. Alcantara finally makes it back to his feet, only to be slammed back down by Dias. The first round has been all Dias, who is stronger on the ground and is using that advantage to break down Alcantara. Dias lands a series of knees to Alcantara's thigh, but Alcantara spins and takes his back as the two fighters stand back up. TSN.ca Scorecard: Dias (10-9).

Second Round - Alcantara and Dias are standing and striking in the first minute of the first round. Alcantara falls and Dias ends up in top position again. Dias gives up his arm and Alcantara locks in an armbar. The hold is tight, but Dias manages to escape. It doesn't take long for Dias to find himself back in charge on the ground. Alcantara is dangerous from his back, but he has spent far too much time defending from the ground. Dias has Alcantara against the fence and begins dropping elbows down on him. The referee decides to stand the two fighters up with 30 seconds left in the round. Alcantara throws a combination and lands a good left hand as the round finishes. TSN.ca Scorecard: Dias (10-9).

Third Round - Both fighters seem tentative and slow to engage in the first minute of round three. Alcantara is trying a few combinations, but he doesn't seem desperate enough at this point in the fight. Alcantara checks the kick and counters, but Dias scores another takedown. Dias is scoring points as well with short, quick punches to his opponent. Alcantara escapes, but Dias remains aggressive and gets another takedown with a minute left. The referee decides to stand the fighters up again, despite the fact Dias seems to working away. Alcantara ends the fight attacking Dias, who is on the ground, but it isn't enough. TSN.ca Scorecard: Dias (10-9).

Dias wins by Unanimous Decision at 5:00 in the third round.
http://www.tsn.ca/mma/story/?id=399098
---
Credit to M.C !!
Currently Active Users Viewing This Thread: 1

(0 members and 1 guests)
Posting Rules

You may post new threads

You may post replies

You may not post attachments

You may not edit your posts

---

HTML code is Off

---