vBookie Event

: Cezar Ferreira vs Sergio Moraes (UFC 147)
This event is over.
UFC 147: Cezar "Mutante" Ferreira vs Sergio "Serginho" Moraes
---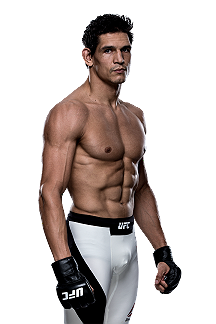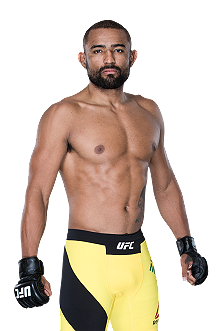 ---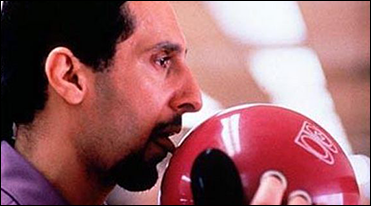 (Sig by Killz)
Quote:
First Round - Moraes gets poked in the eye early in the first, but he's fine. Ferreira attacks right away with a wild flurry. Ferreira pops Moraes with a knee. Moraes throws a good kick to the body that lands. Ferreira uses a straight left to push Moraes back into the fence. Moraes' defence is strikes as he powers his way out of trouble with wild punches. Another fight with a low blow, as Moraes goes down. The fight resumes with a minute left. Ferreira lands a big powerful high kick, but Moraes responds with a series of punches. Ferreira lands a second high kick before the round ends. TSN.ca Scorecard: Ferreira (10-9).

Second Round - Ferreira's combination starts the second and Moraes tries to pull guard unsuccessfully. Ferreira lands a spinning kick to the head that staggers Moraes, who is bleeding now. Ferreira is stalking Moraes around the cage. Ferreira tries for another head kick, but misses this time. Moraes attempts a takedown, but Ferreira avoids it. Ferreira has been getting the better of the exchanges and this round is no different. Moraes attacks, swinging wildly. Moraes catches Ferreira with an elbow and the fight turns in favour of Moraes. Moraes pushes forward throwing punches and nearly ends the fight, but Ferreira survives the round. Ferreira still takes the round from what he did early. TSN.ca Scorecard: Ferreira (10-9).

Third Round - Ferreira starts the round by rocking Moraes, but the two continue to stand up and trade shots. Moraes counters and catches Ferreira with a right hand. The fight finally calms down midway through the third as Ferreira seems hesitant after Moraes countered him. Ferreira came in aggressively and Moraes delivers another sharp elbow. Moraes has Ferreira backing up in the final minute, but Ferreira lands a shot of his own dropping Moraes to the ground. It's an exciting fight that could go either way. Since it's for The Ultimate Fighter Brazil, we may even see a fourth round. TSN.ca Scorecard: Ferreira (10-9).

Ferreira wins by Unanimous Decision at 5:00 in the third round.
http://www.tsn.ca/mma/story/?id=399098
---
Credit to M.C !!
Currently Active Users Viewing This Thread: 1

(0 members and 1 guests)
Posting Rules

You may post new threads

You may post replies

You may not post attachments

You may not edit your posts

---

HTML code is Off

---