vBookie Event

: Godofredo Pepey vs Rony Mariano Bezerra (UFC 147)
This event is over.
UFC 147: Godofredo "Pepey" de Oliveira vs Rony "Jason" Mariano Bezerra
---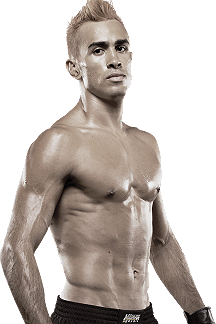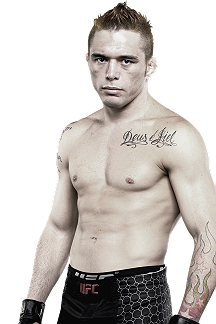 ---
Quote:
First Round - Pepey jumps into Jason with a flyinf knee and Jason counters with a right hand. Jason throws a knee of his own, and both fighters swing for the knockout. Pepey pushes forward and locks Jason up against the cage, before pulling guard and dropping to the ground. Pepey is confident in his submission ability and right away tries for a kimura. Jason holds his hands tight to avoid the submission and Pepey moves on. Pepey is warned for the second time about punching the back of Jason's head from the ground. The referee stands the two fighters up. Pepey is calling Jason on. Jason lands a big flying knee, and follows it up with a slam. Pepey ends up in guard and holds that until the round ends. TSN.ca Scorecard: Pepey (10-9).

Second Round - It's a quiet first minute to start the second round. Pepey connects with the left hand. Jason launches another big swing and misses, while Pepey pulls guard and drags Jason to the ground. Pepey gets his last warning for punching the back of his opponent's head. Jason pulls away and lets Pepey stand back up. Jason lands a big right hand, but Pepey calls him on again. Jason leads with a left hook that registers. To this point in the fight, Jason has an advantage in significant strikes. Pepey throws a spinning backfist that misses and Jason throws a spinning kick that misses. TSN.ca Scorecard: Jason (10-9).

Third Round - Both fighters are aggressive to open the third. Jason counters and lands a big right hand that drops Pepey briefly, but he clinches and recovers his senses. Pepey tries for another backfist and misses. It's a close fight that could go either way midway through the third. Pepey kicks Jason low and the fight is stopped for the low blow. Jason gets himself ready and the fight resumes with two and half minutes left. Jason catches Pepey with a right hand. Pepey tries to pull guard, but Jason backs away and stands over him prior to the referee standing Pepey up. Jason throws a combination that connects. Pepey then lands another low blow kick that looks much worse than the first. Jason is struggling to compose himself this time, but the fight resumes with a minute left. Despite the low blows, Jason does enough to get the close win. TSN.ca Scorecard: Jason (10-9).

Jason wins by Unanimous Decision at 5:00 in the third round.
http://www.tsn.ca/mma/story/?id=399098
---
Credit to M.C !!
Currently Active Users Viewing This Thread: 1

(0 members and 1 guests)
Posting Rules

You may post new threads

You may post replies

You may not post attachments

You may not edit your posts

---

HTML code is Off

---