vBookie Event

: Ken Stone vs Dustin Pague (UFC on FX 4)
This event is over.
UFC on FX 4: Ken Stone vs Dustin Pague
---
---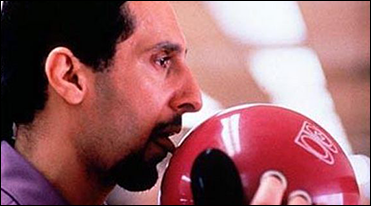 (Sig by Killz)
Quote:
Round 1 - Referee Gasper Oliver gets things started for our first fight. Quick touch of gloves and were under way. Early leg kick from Pague, who dances on the outside. High kick from Stone is checked, and Pague comes back with an inside leg kick. A quick exchange sees Stone getting off a couple good punches in close. Pague returns to the leg kicks. Spinning back elbow from Stone just misses as Pague ducks underneath. Stone fires off a nice cracking leg kick, which leads to a short clinch. They break, but then tie up briefly. They trade again, with both fighters sneaking in short hooks. Pague snaps Stone's head back with a left jab, then comes back with a shot at a Superman punch. They trade cracks on the chin, and each fighter stumbles briefly. Inside leg kick from Pague goes just a little too low, and Stone quickly goes to his knees. The replays indeed show it was probably not the best moment of Stone's fighting life. He'll get some time to recover. THey touch back up on the restart, and then trade big hooks. Pague comes forward with a nice uppercut, but Stone slips away from further damage. Nice high kick from Stone is partially blocked. Pague comes forward and lands some nice shots just before the 10-second clap, and it probably wins him a close round. MMAjunkie.com will score a fun-so-far opener 10-9 for Pague.

Round 2 - We stay standing at the start, but 45 seconds in Stone shoots for the first takedown of the fight. He struggles for it, but ultimately gets it to the ground as the sloppily fall. But Pague pops things right back up. Stone keeps him tied up along the fence and looks for knees. Pague is working to turn him, but Stone blocks. It's definitely a slower pace than the first round, and the early crowd gets on the ref to break it up. Finally, he does. But on the restart, it's Stone's turn to land a low blow and Pague limps off to the fence as Oliver gives him time. Pague lands a nice jab as they get back going after the break. Stone returns to the leg kicks. They both lands a few crisp pounches inside before Pague hits most of a spinning backfist. Pague then catches a Stone kick and takes advantage briefly. Pague tries to tie things up, but Stone doesn't want much of it. They trade kicks at the 30-second mark. Stone lands a nice right, then Pague looks to land as the round closes. It's close again. But MMAjunkie.com will score the round for Pague again, 10-9.

Round 3 - Leg kick from Pague to the outside. Then one to the inside. Stone looks for a jab, then an inside leg kick of his own. Both fighters connect on short punches. A high kick from Pague in tight just misses. Stone ducks away from a Pague hook, then clinches up and pushes Pague to the fence. It's Pague, though, who gets a takedown out of it. But on the ground, Stone nearly takes Pague's back. Pague sneaks out of there but has to settle into guard. Stone tries to posture up for ground-and-pound. Pague keeping him at bay as best he can with a body lock. Not a ton of offense from Stone from the dominant position, and Pague is basically stuck playing defense on the body. But he gets back to his feet with 30 seconds left. Stone keeps Pague pushed against the cage. They'll hit the ground one more time before the fight ends. MMAjunkie gives the third to Stone 10-9, but has the fight for Pague 29-28. Scores could be all over the place. Ken Stone def. Dustin Pague, split decision (29-28, 28-29, 29-28).
http://mmajunkie.com/news/29298/ufc-...ve-results.mma
---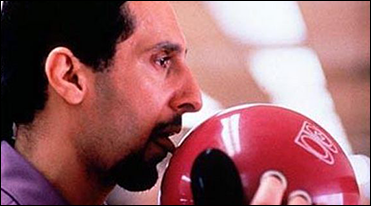 (Sig by Killz)
Currently Active Users Viewing This Thread: 1

(0 members and 1 guests)
Posting Rules

You may post new threads

You may post replies

You may not post attachments

You may not edit your posts

---

HTML code is Off

---