vBookie Event

: John Teixeira vs Hugo Viana (UFC 147)
This event is over.
UFC 147: John "Macapa" Teixeira vs Hugo "Wolverine" Viana
---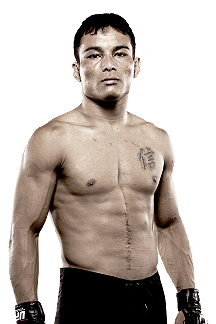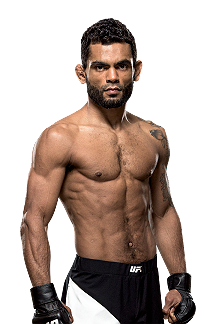 ---
Quote:
First Round - The first exchange is a good one as both fighters throw fast and furiously. Teixeira is trying to close off the octagon and trap Viana. Teixeira launches a front kick, but Viana easily avoids it. Teixeira continues to close the distance and stalk Viana. Another wild exchange against the fence with both fighters throwing. Teixeira goes for a kick and slips, falling to the canvass, but jumps right back up. Teixeira lands an excellent knee to the body. Teixeira has a big welt under his right eye. Viana is using his speed to his advantage, moving in and out. Teixeira takes a big swin and misses allowing Viana to get his back. Viana connects on a few good shots before Teixeira gets away from the fence. TSN.ca Scorecard: Viana (10-9).

Second Round - Teixeira pushes forward and pins Viana against the cage, using his weight to try for the takedown. Viana stays up and turns Teixeira around, eventually getting away. Teixeira scores a takedown on his second attempt. Viana gets back to his feet with relative ease. The pair grapple against the fence, but the referee resets them in the centre of the octagon. Viana appears to be slowly down as the second round progresses. Teixeira clips Viana and then lands a powerful kick. Both fighters scramble throwing wild strikes that miss. Viana isn't as sharp as he was earlier in the fight. Teixeira lands one more knee in the final seconds. TSN.ca Scorecard: Teixeira (10-9).

Third Round - Teixeira lands another kick to start the third. Viana is countering with punches, but he has lost something from the first round. Viana is leading with his jab, trying to keep Teixeira back. Viana throws a right hand over the top that connects. Teixeira delivers a low kick below the belt that stops the fight briefly as Viana recovers. The round continues with three minutes to go. Another wild exchange and Viana may have a little more adrenaline after the low blow as he seems to have more bounce in his step. Teixeira closes in and drops to his knees, pinning Viana to the cage. Viana is showing some good takedown defence as he stays on his feet. Viana throws a left hook to the body, followed by a counter right. Teixeira initiates another clinch and Viana manages to fight off another takedown. Close fight, but Viana seemed to land more strikes and barely takes it on our card. TSN.ca Scorecard: Viana (10-9).

Viana wins by Split Decision at 5:00 in the third round.
http://www.tsn.ca/mma/story/?id=399098
---
Credit to M.C !!
Currently Active Users Viewing This Thread: 1

(0 members and 1 guests)
Posting Rules

You may post new threads

You may post replies

You may not post attachments

You may not edit your posts

---

HTML code is Off

---