vBookie Event

: Shogun Rua vs Brandon Vera (UFC on FOX 4)
This event is over.
UFC on FOX 4: Shogun Rua vs Brandon Vera
---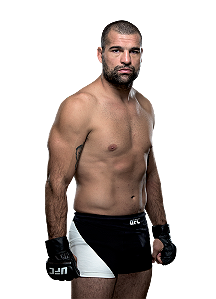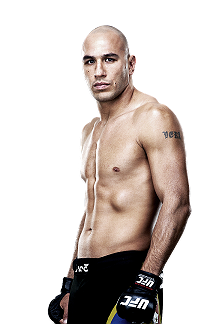 ---
Vera is going to get destroyed in more ways then one.
---
You forget that this isn't just some brutal sport where everyones out to kill each other. Its much more like a game of physical chess.-looney liam
Vera has lost to every half decent fighter he faced in his last 10 fights. He's only won 4 times and hasn't really looked impressive in any of the fights.

This is such a gift fight for Shogun, surprised the odds are not worse.

500k on Shogun.
---
mad props: Toxic
Vera is skilled but often he does not have the right mindset, he definitely doesn't have the mental game to beat Rua.

Shogun is a tank. Aside from having great technique in all areas, he is one of the toughest, most aggressive fighters in the sport. He is there to finish the fight and he does not go down easy, his head beat the friggin H-Bomb, several times.

Shogun is the better fighter, he's more powerful, and he'll completely demoralize Brandon on the way to knocking him out. I just can't see Vera pulling off a winning strategy, Shogun is too much.
---
well said SM. They way you put it kind of pumped me up t see Shogun demolish someone.
---
mad props: Toxic
Rua by complete and utter domination. How the heck does Vera even get those odds? I thought they'd be like 5.00
---
vBookie Record: 16-9

Current vBookie Bets:


Join Date: Mar 2010
Location: NC.
Posts: 9,815
250k on Vera.

why? I don't know... the same reason I bet on Todd Duffy to beat Overeem, there's something wrong with me.
---
Quote:
Round 1 - Referee Herb Dean in the cage for the evening's main event. Vera kicks the body twice to open. He continues to push forward, and Rua drives him to the floor with a quick takedown. Half-mount for Rua. Vera tries to turn to the side and rise, but Rua controls the body and pushes him back to the floor. Rua tries to switch out to side control, but Vera wraps the legs and prevents the pass. Rua keeps on it and gets to the side. Vera sits up agains the cage and returns to the feet. Two high kicks from Vera. Rua moves inside, and Vera tries to grab a guillotine choke. He falls to his back. THe arm is under the neck, but Rua pulls out of the hold and lands a big punch from the top. Less than two minutes. Rua not doing a ton of damage from the top, but he's spending a lot of time there. He steps again into side control. Vera spins and Rua moves to the back. Bot hooks are in, and Rua punches to the ear. Vera covering up and trying to avoid the choke. He lands an elbow behind him. Round ends, and MMAjunkie.com sees it for Rua, 10-9.

Round 2 - Rua opens up with strikes and scores. Vera tries to answer back. Big right hand for Rua. Vera in trouble against the cage. Knee to the head. Rua is all over him. He backs away to reset. Rua to the body, and Vera answers over the top. Vera finally circles off, and we reset in the center. Vera lands a two-punch combination. Rua misses a kick, and he looks a little out of sorts. Straight left for Vera, and Rua s hurt. But he moves forward with a crisp right and a few knees. Back-and-forth work. Vera goes to his knees against the cage. Rua knees him in the body before he stands. Vera's eft eye is bloodied and swelling. Rua looks tired halfway into the round. Still, he lands a leaping overhand right. Rua now bleeding, as well, as it trickles from his right eye. Clinch against the cage. Crowd behind Vera as they work for position against the fence. Vera scores a trip and takes the top position. Vera lands a few short shoulder strikes. Final minute. Vera on top, but he needs to open up. He does finish the round on top, but he doesn't do enough to take the round on the MMAjunkie.com card, who instead gives it to Rua, 10-9.

Round 3 - Vera opens with a low kick and two straight punches. He leaps in with a knee, but Rua slips it and works into the clinch. He looks low for a takedown. Vera defends and circles off the cage. He slips when he tries to find a knee. Rua lands a straight right and a short elbow. Vera circles away and lands a punch of his own, but Rua's are coming with more steam. Rua lands a short knee, and Vera drops to the ground. Rua backs away and lands a big right hands. Knee to the body, as well, and Vera climbs up and looks to trade. Vera showing incredible heart. He spits out some blood and moves forward with punches and knees. Rua misses on a trip, but a second effort gets him to top position. Rua takes a quick breather on top, He's in half-mount and looks to get his right leg free. Crowd doesn't like the stall. Final minute of the round. Rua able to work in a few punches from the top. Not a ton of damage, but he finishes on top, and MMAjunkie.com gives it Rua, 10-9.

Round 4 - Kick to the body for Vera. Big left lands, as well, but Rua just stands there. Kick to the legs for Vera. He's looking a little quicker, but he eats a straight right. Rua leaps in with a left and drops for a leg.Vera against the cage and absorbs a fe knees. Rua pressing in from the outside, but he looks tired and isn't doing much with the position. Vera lands a knee inside. Rua throws an elbow and walks away. Shots traded as they move back into the clinch. Two minutes left. This round has been the slowest ass Rua looks to clinch and control against the cage. Rua backs away and they rest on the feet. Big shots traded again. Rua's are the more powerful, and Vera is in trouble. Brutal flurry from Rua. Vera tries to push back in his mouthpiece, but in comes the right hand. Vera hits the deck, and Rua leaps in for the finish. Impressive work, and UFC president Dana White has an interesting choice to make. Mauricio "Shogun" Rua def. Brandon Vera via TKO (punches) - Round 4, 4:09.
http://mmajunkie.com/news/29960/ufc-...ve-results.mma
---
Currently Active Users Viewing This Thread: 1

(0 members and 1 guests)
Posting Rules

You may post new threads

You may post replies

You may not post attachments

You may not edit your posts

---

HTML code is Off

---