vBookie Event

: Aaron Simpson vs Kenny Robertson (UFC on FUEL TV 4)
This event is over.
UFC on FUEL TV 4: Aaron Simpson vs Kenny Robertson
---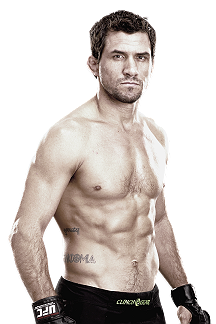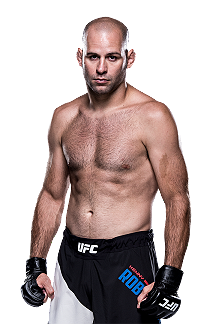 ---
Quote:
Round 1 - Referee Marcos Rosales in the cage. Robertson circling right on the outside. Simpson plants and flurries, but Robertson covers up well and avoids damage. Simspon closes the distance and the pair clinch against the cage. Robertson holds tight as Simpson tries to adjust position, but there's nothing there, and they break away. On the restart, both connect with rapid-fire punches before they move again into the clinch. They scramble on takedown attempts, and Robertson starts to bleed from his forehead. Still, he plants and fire when he can and land a sharp right. Two minutes left. Simpson controlling from the outside. He looks for a takedown, but Robertson defends well and spins off the cage. Robertson then look for a takedown, but Simpson ducks under and moves to the back, eventually dragging Robertson to the floor. Robertson stands and lands a few backward elbows before working free. Tough work from both fighters in a gritty round that MMAjunkie.com gives to Simpson, 10-9.

Round 2 - Simpson fires a big right, and Robertson ducks under it. They're back into the clinch, and Simpson again slides around to the back. Robertson tries to set up a kimura but lets it go to again throw elbows behind him. Simpson knees the thigh and then elevates his opponent. However, Robertson scrambles up as soon as he hits the deck. Robertson works to his feet but a missed spinning backfist lets Simpson drive in underneath and take the fight to the decl. Robertson defends well on the floor, ensuring Simpson doesn't work in his hooks or deliver too much in terms of striking. Robertson finds space to work to his feet, but Simpson remains aggressive and takes the action again to the floor. The pair scrambles for a bit as Simpson ends up sitting on his opponent's head. Robertson looks for a potential leglock, but it's not there. Simpson scrambles again and takes control, setting up on top and landing a few heavy punches to that thud Robertson's head on the canvas. Round ends with Robertson kneeling and taking punishment. MMAjunkie.com gives it to Simpson, 10-9.

Round 3 - Simpson opens with a front kick to the face, and Robertson smiles back at him. Simpson then looks to box and lands a left to the body. Spinning kick for Simpson before Robertson again closes the distance. Simpson holds a Thai clinch and drives a knee into the body. As they work for position inside, Simpson again slides around to the back and then wrestles the action to the floor. Simpson transitions while punching and nearly secures an inverted triangle choke. However, Robertson peels one leg away and works to his feet before Simpson again elevates him and deposits his opponent on his back. Robertson working from guard, and he's running out of time. Simpson in control, standing over his opponent and punching. One minute remains. Robertson kicks his legs high in hopes of scoring a submission, but Simpson easily avoids the threat and spins around, firing off punches and looking for the finish. Rosales doesn't bite, and Robertson hangs on to the bell, but Simpson takes another round on the MMAjunkie.com card, 10-9, earning the fight 30-27. Aaron Simpson def. Kenny Robertson via unanimous decision (30-27, 29-28, 29-28).
http://mmajunkie.com/news/29620/ufc-...ve-results.mma
---
Currently Active Users Viewing This Thread: 1

(0 members and 1 guests)
Posting Rules

You may post new threads

You may post replies

You may not post attachments

You may not edit your posts

---

HTML code is Off

---