vBookie Event

: Karlos Vemola vs Francis Carmont (UFC on FUEL TV 4)
This event is over.
UFC on FUEL TV 4: Karlos Vemola vs Francis Carmont
---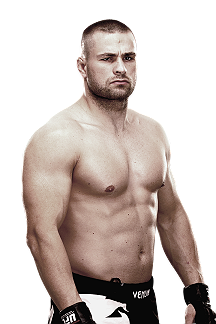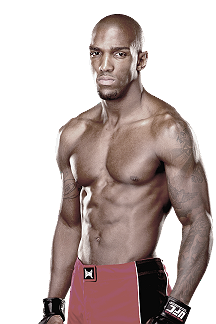 ---
Quote:
Round 1 - Referee Josh Rosenthal oversees the middleweight fight. Vemola circles on the outisde, kicking low before driving in for a takedown. Carmont stuffs him and remains upright. Vemola stays tight and scores a trip, nearly advancing to side control on the fall. Carmont works in butterfly guard and nearly sweeps his opponent. Instead, Vemola grabs on to the neck and controls his foe on the feet. Vemola switches to a guillotine choke and drops to his back. Rosenthal watches close, but Carmont gives a thumbs-up and waits for Vemola to let go of the grip. Once he does, Carmont moves to side control and tries to drive in a few hammerfists. He grabs the left arm and tries for a kimura, but Vemola feels it and counters well, keeping his arm in tight. Carmont lets it go but uses the move to advance to mount. Vemola spin to his knee and eventually his feet. Carmont shoots in on the restart, and Vemola looks again for the guillotine choke. Carmont's arm is in the hold, and he patiently waits again for Vemola to break the grip. Vemola lets go with less than 30 seconds remaining. Carmont punches a few times before the bell, and the round ends there. MMAjunkie.com gives it to Carmont, 10-9.

Round 2 - Carmont opens with a kick. Vemola catches it and tries to use it for a takedown, but he can't get the fight to the floor. Carmont grabs a guillotine and tries to squeeze, but Vemola rolls through as they hit the deck and briefly holds top position. Good scramble, but Carmont refuses to stay there and works to his feet. In a beautiful transition, Carmont transitions to his opponent's back, trapping the right arm with the legs ind then going to work on a rear-naked choke. With Vemola's defense gone, the choke is immediately in place. Slick work from Carmont, and Vemola has no choice but to tap. Francis Carmont def. Karlos Vemola via submission (rear-naked choke) - Round 2, 1:39.
http://mmajunkie.com/news/29620/ufc-...ve-results.mma
---
Currently Active Users Viewing This Thread: 1

(0 members and 1 guests)
Posting Rules

You may post new threads

You may post replies

You may not post attachments

You may not edit your posts

---

HTML code is Off

---