vBookie Event

: Chris Cariaso vs Josh Ferguson (UFC on FUEL TV 4)
This event is over.
UFC on FUEL TV 4: Chris Cariaso vs Josh Ferguson
---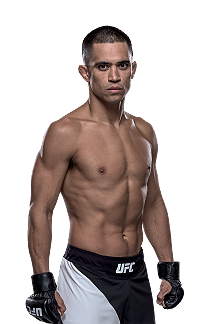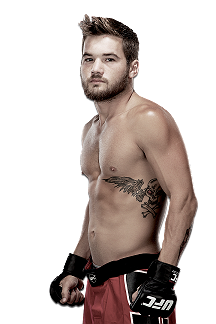 ---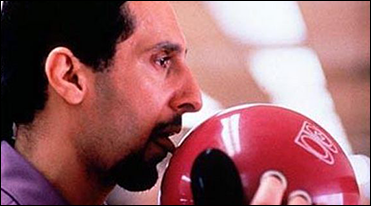 Nobody F's with the Jesus
(Sig by Killz)

Quote:
Round 1 - Ferguson charges forward with some quick rights and then presses Cariaso into the cage. Cariaso spins out of it, and we restart in the center. Ferguson lands a nice right as he presses forward again, and he follows it with a low kick. Cariaso, though, quickly tags Ferguson with a left and sends him to the mat with a right hook. Cariaso follows him to the canvas and delivers punches from the top before allowing Ferguson back up. Ferguson shoots and looks for a double-leg takedown and finally gets it. He moves to half guard and looks for a topside guillotine. Ferguson gives it up, and Cariaso powers his way back to his feet before landing a nice quick left to the chin. They reset, and Ferguson lands a spinning back kick to the face that Cariaso simply shrugs off. They clinch against the cage, and Cariaso lands a couple big forearm strikes to the face before tripping Ferguson to the mat. Cariaso lands a few more punches. It's a hugely entertaining round, and Cariaso takes it 10-9.

Round 2 - Ferguson moves forward to start, but Cariaso stays out of range and avoids any serious damage. Cariaso scores with a crisp straight counter, and Ferguson's right eye shows the damage Cariaso looks to open up, but Ferguson uses the aggression to close for a takedown. He's deep on the legs, but Cariaso sprawl out and scampers free, returning to the striking game, where he lands another combination. Ferguson again looks for the takedown, but Cariaso is up to the challenge. Blood coming from above Ferguson's right eye, but it's not causing an issue right now. Ferguson continues to retreat and look for countering opportunities, but Cariaso managing the distance well and remaining first to strike. The fighters move into the clinch and trade knees, but Cariaso's seem to have the biggest impact. Cariaso scores a late trip and sets up in Ferguson's guard. Ferguson looks to turn his hips for a submission, but it's elbows from the top doing the real damage. ROund ends, and MMAjunkie.com gives it to Cariaso, 10-9.

Round 3 - Ferguson likely needs something special in the third, and he moves forward to start. However, when the action hits the floor shortly after, it's Cariaso on top. Ferguson scrambles to his feet and tries to reset, but Cariaso is back on top again shortly after. Half-mount for Cariaso, who looks to control from the top as he drives in left hands. Ferguson rolling underneath, and he works up to a seated position. Cariaso grabs his neck and pushes his opponent back to the floor. Cariaso backs away and allows Ferguson to rise, as well, but he never allows him space to counter. Cariaso finally backs away with less than two minutes left. Ferguson again drops levels, looking for a takedown, but Cariaso defends. However, in a flash, Ferguson sneaks around to the back and looks to sink in a rear-naked choke. There are a few tense moments for Cariaso, but he does a fine job of controlling the wrists and keeping himself out of danger. Cariaso tries to peel Ferguson off, but he's forced to instead just wait out the bell. It sounds, and Cariaso survives. MMAjunkie.com gives the final round to Ferguson, 10-9, but awards the fight to Cariaso, 29-28. Chris Cariaso def. Josh Ferguson via unanimous decision (30-27, 30-27, 30-27).
http://mmajunkie.com/news/29620/ufc-...ve-results.mma
---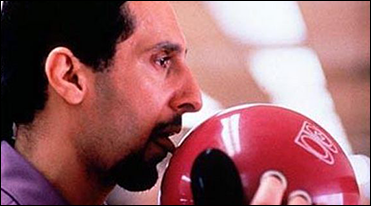 Nobody F's with the Jesus
(Sig by Killz)

Currently Active Users Viewing This Thread: 1

(0 members and 1 guests)
Posting Rules

You may post new threads

You may post replies

You may not post attachments

You may not edit your posts

---

HTML code is Off

---