vBookie Event

: Chris Clements vs Matthew Riddle (UFC 149)
This event is over.
UFC 149: Chris Clements vs Matthew Riddle
---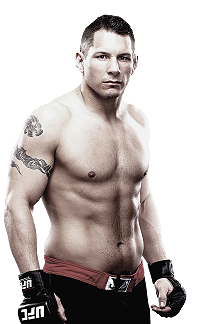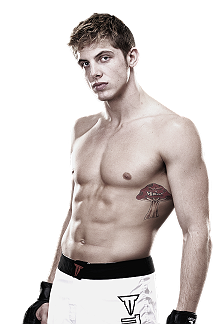 ---
Quote:
Round 1 - Referee Josh Rosenthal in the cage for the night's first pay-per-view fight. Clements moving early, looking for options. Riddle looks ready to strike but then shoots in for the takedown. He scores it but then decides to back away and reset on the feet. Riddle moves into the clinch, but neither fighter able to gain an advantage. Riddle staying true to his word early, but Clements is starting to land. Bodyshot lands for Riddle, and Clements covers up, but he makes it look like a low blow. Odd confusing moments as Rosenthal tries to figure out what happened, but they fight on. Riddle scores a takedown on the restart. Clements spins and works back to the feet. Riddle shoots in again and transitions around to the back. Clements spins, and Riddle again backs away. Clements lands when they reset, but Riddle battles through it and takes the round on the MMAjunkie.com card, 10-9.

Round 2 - Clements kicks the body again, and Clements looks hurt. He presses forward and fires off a spinning backfist, but Riddle blocks it and drops for a takedown. Clements looking to switch, but Riddle steps over with one hook. Clements tries to get his back to the mat, but Riddle secures a body triangle and sets up on the back. Clements defends the choke as Riddle pummels the body. Clements trying to turn in, but Riddle maintains the control halfway into the round. Clements fires a nice elbow backward, but Riddle is firmly on the back. He lets go of the figure four and transitions into side control. Clements turns, and Riddle is on the back yet again. Riddle just grinding away. Clements has been on defense the entire round. He does work to his feet with one minute left, and Riddle backs away. Clements kicks to the body and misses a spinning high kick. Riddle shoots in as Clements sprawls. Clements takes top position and punches away as Riddle answers with elbows. Fun way to end the second, which MMAjunkie.com gives to Riddle, 10-9.

Round 3 - Applause to open the third, and both fighters look ready to deliver for five more minutes. Clements opens with a few kicks and right to the body. Riddle answers in the pocket and then moves to the clinch. Clements looked sharp for a moment, but he's struggled inside. Nothing in the clinch, and they break to restart. Clements is starting to open up with spinning strikes. Riddle absorbs some of it and then dives in for another takedown. Riddle thinks choke but lets it go. Clements spins in with strikes again, and Riddle capitalizes by locking in an arm-triangle in the standing position before dragging Clements to the floor and finishing the move. Slick, slick finish.
Matt Riddle def. Chris Clements via submission (arm-triangle choke) - Round 3, 2:02.
http://mmajunkie.com/news/29770/ufc-...ve-results.mma
---
Currently Active Users Viewing This Thread: 1

(0 members and 1 guests)
Posting Rules

You may post new threads

You may post replies

You may not post attachments

You may not edit your posts

---

HTML code is Off

---