vBookie Event

: Brian Ebersole vs James Head (UFC 149)
This event is over.
UFC 149: Brian Ebersole vs James Head
---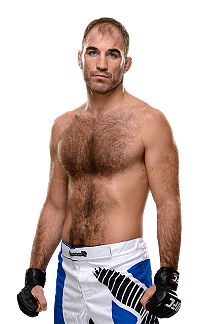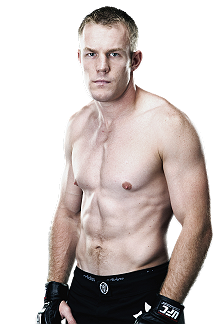 ---
Quote:
Round 1 - Referee Mario Yamasaki in the cage for this welterweight matchup. Ebersole dives in for an early takedown, but Head sprawls out with no issue. They back away and reset, and Ebersole repeats. Head lands a crisp jab, and he's on point early. Ebersole looks a touch behind to start. He covers up as Head moves in with straight punches and knees. Ebersole covers up on the cage, and Head is in complete control to start. Ebersole lands a left halfway in. Right hand scores, as well. Ebersole slips a punch and looks to shoot, but Head stuffs it again. Ebersole gives up his neck, and Head latches on to the guillotine. Ebersole just gives a thumbs up and waits for Head to let go. He does, and now Ebersole is on top. Final minute. Ebersole on top, but he's yet to really gain any momentum. Head kicks him back, and they rest on the feet. Cartwheel kick for Ebersole, but it lets Head get top position again. Round ends, and MMAjunkie.com gives it to Head, 10-9.

Round 2 - Ebersole shoots in immediately. Head sprawls out with no issue and thinks guillotine but elects to reset on the feet. Ebersole backs up to the cage as Head controls from the center. Ebersole lands a straight left after faking a takedown. Ebersole slaps the thigh, and he's looking to create angles, but Head is doing a great job of staying away and out of trouble. Ebersole works into the clinch, but he still can't get Head to the floor. More thigh slapping from Ebersole, and Head answers with a solid combination. Ebersole tries again for a takedown, but it simply won't come. Head lands a right hand. Ebersole just stares at him. Ebersole doing his thing, moving around awkwardly, but Head is having no issues and lands a nice knee. Ebersole scrambles after the strike and winds up in top position. Head hits a perfect sweep, reversing the position and closing out the round on top. MMAjunkie.com gives it again to Head, 10-9.

Round 3 - Ebersole misses another takedown to open. Head drills him with a right then eats a kick to the body. Another takedown misses from Ebersole. Head holds him briefly and then backs away. Ebersole selling out on the takedown, but he misses yet again. Head sprawling and brawling his way to victory. Head with a crisp left followed by a knee. Head slips to the back and tries to bring the fight to the floor. Ebersole nearly reverses, but head backs away. Ebersole kicks to the body and then shoots again. He's not doing anything to set it up, and Head defends again. Ebersole slow to rise on the restart, and the crowd isn't feeling it. Ebersole shoots again with no success. Head controls briefly before backing away. Less than a minute, and Ebersole shoots yet again. Head defends again and then looks for a choke, which allows Ebersole to sweep to the top, where he finishes. Fight ends there, and MMAjunkie.com gives the final frame to Head, 10-9, awarding him the fight 30-27. James Head def. Brian Ebersole via split decision (29-28, 28-29, 29-28).
http://mmajunkie.com/news/29770/ufc-...ve-results.mma
---
Currently Active Users Viewing This Thread: 1

(0 members and 1 guests)
Posting Rules

You may post new threads

You may post replies

You may not post attachments

You may not edit your posts

---

HTML code is Off

---