vBookie Event

: Court McGee vs Nick Ring (UFC 149)
This event is over.
UFC 149: Court McGee vs Nick Ring
---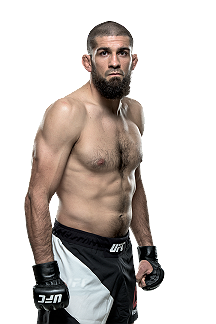 ---
Lightweight

Join Date: Oct 2006
Location: Vancouver BC
Posts: 1,981
pure bs
Nick Ring got pwd
Quote:
Round 1 - Referee Yves Lavigne oversees the evening's final prelim. McGee presses forward early and just misses a high kick. Ring backing away and looks to reset. He's keeping distance early, trying to stay away and counter. Ring pressing forward, and Ring drops down for a takedown. McGee snuffs it out and backs away. Ring walking forward, but McGee is staying out of his range in the early going. Ring drops again for a leg, but McGee pulls easily away. McGee lands two crisp straights. Ring sneaks in a nice right hook, and a left straight comes shortly after. Best offense so far for Ring in a moderately-paced fight. Flurries start to come from both as the final minute opens. McGee tries to move into the clinch, but Ring pushes him away and flurries again. Slapping low kick to close for McGee. Not a lot between the two, but MMAjunkie.com leans toward Ring, 10-9.

Round 2 - McGee stalks to open the second, trying to trap Ring in a corner. McGee shuffles side to side and looks to leap in from the outside. Kicks traded from both fighters. McGee picking up the pace a bit. He drives in for a takedown, but Ring simply backs away. McGee pushing the pace with inside leg kicks and punches over the top. High kick lands for McGee. Halfway into the round, and both fighters looking to take control in what remains a tight fight. McGee looks again for a takedown but instead scores with an uppercut. Ring answers with a stiff left, and it looks to have hurt McGee. Ring lands again with the left. McGee standing in the pocket and firing, but the left hands have done some damage, and McGee is bleeding from the nose. Ring catches a high kick but can't capitalize. McGee looks for a late takedown, but Ring stuffs it. Ring was struggling, but the straights might have changed things. MMAjunkie.com still leans slightly toward Ring again, 10-9.

Round 3 - McGee looks to press the pace early. Opening two rounds were tight, and fight could be up in the air. Brief timeout from Lavigne to address some loos tape in Ring's hand. Ring lands a straight left on the restart. Ring slips on a kick but immediately pops back up, McGee is moving forward, looking to be the aggressor. Ring comfortable moving away and countering with his left hand. McGee is taking control, and he flurries with left and right hands. Elbows inside score as Ring looks to retreat and survive. Less than two minutes. Ring is exhausted, and McGee is trying to capitalize. Ring is done, but he is trying to return fire. They move into the clinch in the final minute. McGee in control, and he defends a aRing takedown. McGee looks for a guillotine, but Ring pulls his head free and slides to top position. Ring in side control, and the fight ends. McGee takes the final round on the MMAjunkie.com card, 10-9, but Ring still earns the fight, 29-28. However the first two rounds were close, and the scores could be interesting. Nick Ring def. Court McGee via unanimous decision (29-28, 29-28, 29-28).
http://mmajunkie.com/news/29770/ufc-...ve-results.mma
---
I gave Ring rounds 1 and 2, expected people to be mad tho.
Currently Active Users Viewing This Thread: 1

(0 members and 1 guests)
Posting Rules

You may post new threads

You may post replies

You may not post attachments

You may not edit your posts

---

HTML code is Off

---