vBookie Event

: Mitch Clarke vs Anton Kuivanen (UFC 149)
This event is over.
UFC 149: Mitch Clarke vs Anton Kuivanen
---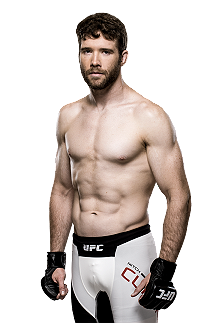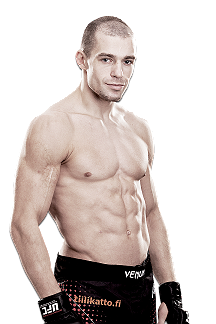 ---
Quote:
Round 1 - Crowd in Calgary gets behind Clarke, its first Canadian fighter of the night. Josh Rosenthal mans the center for our first bout. Kuivanen opens with a couple leg kicks. Clarke tries to tie things up and looks for a single-leg takedown. He gets Kuivanen to the canvas along the fence as Kuivanen works to defend early to keep from getting put on his back. But Clarke keeps working for it, looking to keep Kuivanen pinned, now with both legs. Kuivanen looks to switch to escape and is able to wall-walk. Clarke, though, is able to get a good takedown. But not long after, Kuivanen gets a nice reversal and gets a takedown of his own. He gets to side control, but loses the position and has to settle for half guard. Clarke is able to get back to full guard and he starts to look for potential in Kuivanen's arms. And he gets one after eating a few punches. It looks tight, but as Kuivanen grimaces, Clarke has to let it go. Clarke takes Kuivanen's back, and begins to look for a kimura. With 45 seconds left, he may have time. But Kuivanen scrambles to his back and settles into guard. It's a nice first round for Clarke, who gets it 10-9 on the MMAjunkie.com card.

Round 2 - Kuivanen moves quickly forward, but Clarke avoids an early power shot and moves away. Clarke changing levels, and he shoots in on a leg. Kuivanen defends well at first, but Clarke remains tight on the attempt and eventually drags his opponent's legs out. Kuivanen settles into an open guard and turns to his side. He pulls out and stands, but Clarke grabs an arm and tries to torque a kimura. Kuivanen easily rolls and avoids the attempt, settling into top position on the transition. Kuivanen looks for a guillotine from the top. It's not there, but it does give him time to settle into a more dominant position. Clarke is unfazed and circles out, turning to his knees and reversing the position. He again looks to attack the arm, but Kuivanen again just rolls through the hold and takes top position yet again. Half-mount for Kuivanen with one minute left. Kuivanen stands to advance, and Clarke latches on to a leg. Kuivanen looks to be in danger, but he drops to defend. Fun exchange as the two punch from dueling leglocks, and they smile when the bell sounds. MMAjunkie.com sees the second for Kuivanen, 10-9.

Round 3 - Jab traded to start. Kuivanen lands a crisp right on the chin, but Clarke pushes through it and takes a leg. Kuivanen spins on the takedown attempt and settles into to position yet again. He rolls out to a front headlock and drops for a guillotine choke. THe attempt misses, but Kuivanen adjusts and keeps a half-mount. Clarke active from his back and turns for a kimura. Kuivanen defends well and keeps his arm in tight. Clarke refuses to let go of the arm. Crowd wants a stand-up, and Kuivanen finally pulls his limb free. Clarke works to his feet, but Kuivanen is right there to strike and defend. Clark shoots in yet again but falls to his back when the takedown is stuffed. Final minute. Kuivanen hasn't been incredibly offensive, but he's also been in top position. Kuivanen stands and fires punches. Clarke spins and looks again to secure the leg. Kuivanen defends well, pulls free and punches away. Knees to finish the round, and MMAjunkie.com gives the third to Kuivanen, 10-9, awarding him the fight 29-28.
Anton Kuivanen def. Mitch Clarke via split decision (29-28, 28-29, 29-28).
http://mmajunkie.com/news/29770/ufc-...ve-results.mma
---
Currently Active Users Viewing This Thread: 1

(0 members and 1 guests)
Posting Rules

You may post new threads

You may post replies

You may not post attachments

You may not edit your posts

---

HTML code is Off

---