vBookie Event

: Bryan Caraway vs Mitch Gagnon (UFC 149)
This event is over.
UFC 149: Bryan Caraway vs Mitch Gagnon
---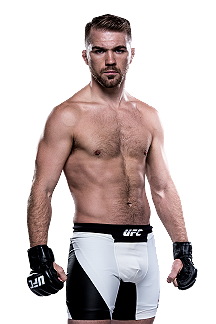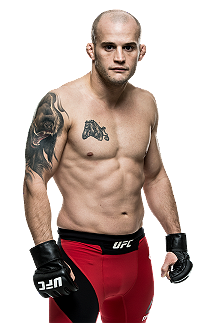 ---
Quote:
Round 1 - Referee Yves Lavigne in the cage for the night's first FX-televised fight. Caraway lands early to the body, then up top. Gagnon ducks under a punch and slips on to the back as Caraway settles onto his knees. Caraway tries to scramble, but Gagnon has worked into his guard and is looking to punch. He lands a few solid strikes before Caraway spins and turns for the arm. Gagnon looks to be in a bit of trouble, but he pulls through and starts to unload with punches, sending the crowd into a frenzy. Gagnon pouring it on from the top. Caraway ties him up to slow things down, and he escapes up to his feet. Halfway into the round. Caraway misses on a toss, and Gagnon again controls him from the back. Gagnon scores a takedown, but Caraway pops immediately back up. Still, Gagnon not allowing him any room. They finally break, and Gagnon takes a deep breath. Caraway seizes the moment and drives forward with a takedown for his first offense of the round. Gagnon settle into half-guard and tries to tie his opponent up on the floor. Caraway settles into full mount with just a few seconds left. ROund ends well for Caraway, but MMAjunkie.com gives the round to Gagnon, 10-9.

Round 2 - Gagnon opens with a low kick. Caraway fakes a takedown and lands a lead left, and he looks to be the much fresher fighter. Caraway locks the body but can't score the takedown. Gagnon lands an elbow as they move into the clinch. He's tired, but he's firing off elbows and knees inside. Caraway gets drilled on a few of the shots, but he finally scores the takedown he's wanted and immediately steps over with one leg and on to his opponent's back. Gagnon using the cage to prevent Caraway from getting complete control, but he's in a bad spot. Caraway tries to sneak the left arm under the neck. Gagnon doing a good job of defending the choke, but Caraway is in complete control with two minutes left. Caraway locks in a figure-four, and he's in complete control. Gagnon spins underneath and eats punches and elbows. Caraway tries to work into an armbar, but he loses the position. As Gagnon scrambles, Caraway moves again to the back. He looks for the choke Gagnon keeps his chin tucked and actually spins free and to the top. He tries to control the neck, but Caraway pulls free. Another knee for an exhausted Gagnon. Bell sounds, and MMAjunkie.com gives the second to Caraway, 10-9.

Round 3 - Gagnon misses on a big left. Both fighters look tired to start the third. Caraway slipping well as Gagnon fires off haymakers. Caraway moves inside and scores another takedown. This time Caraway moves immediately on to the back and locks in a body triangle. Gagnon again looks to defend a choke. This time, the arm is under the neck. Gagnon trying desperately to peel off the arms, but he can't, and he's forced to tap to the rear-naked choke. Bryan Caraway def. Mitch Gagnon via submission (rear-naked choke) - Round 3, 1:39.
http://mmajunkie.com/news/29770/ufc-...ve-results.mma
---
Currently Active Users Viewing This Thread: 1

(0 members and 1 guests)
Posting Rules

You may post new threads

You may post replies

You may not post attachments

You may not edit your posts

---

HTML code is Off

---