vBookie Event

: Joe Lauzon vs Jamie Varner (UFC on FOX 4)
This event is over.
UFC on FOX 4: Joe Lauzon vs Jamie Varner
---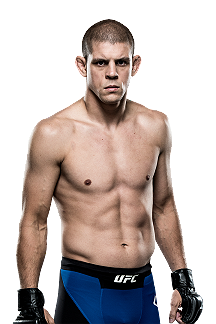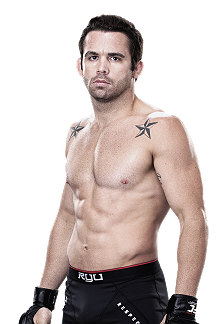 ---
Quote:
Round 1 - Referee Luis Cobian in the cage. Lauzon takes the center as Varner circles right. Varner lands to the body and follows shortly after with a jab. He's sharp early with his boxing, and he flurries again to the body. Big right hands scores for Varner at the end of a traded flurry, and it wobbles Lauzon. Big right hand shortly after to the body. Two minutes in, and Varner looks very good. Lauzon gets inside and lands a high knee. it hurts, but Varner backs away and resets. Leaping knee misses for Varner. Lauzon has settled in, but he takes a kick to the body. Two punches up the middle for Varner. Lauzon is answering, but Varner is the busier fighter right now. Final minute. Varner squints a bit, but he drops Lauzon with a right hand. He follows to the floor, but Lauzon slow things down. Round ends there, and MMAjunkie.com sees a good one for Varner, 10-9.

Round 2 - Varner looks crisp again on his feet, and he catches Lauzon with a left hand as he moves in. Good pace again to open. Both fighters looking to trade, and Varner steps in and nearly lands a slick sweep. Varner mixes in elbows and knees. Lauzon willing to move forward and answer, and Varner gives him a smiles. Lauzon shoots in and falls into a guillotine. However, he steps out of it and hits a stellar sweep over to the back. He looks for a rear-naked choke, but Varner pulls out of it. Thrilling stuff, and we reset in the center. Varner takes a deep breath. That series took something out of him. Still, he goes back to work. Bodyshots land before Lauzon is able to land up top and push Varner to the floor. Varner looks like he's in trouble as Lauzon is trying to finish. Still, he digs deep and gets to his feet. Lauzon moves to the back and nearly locks in a choke, but Varner survives again. Lauzon transitions to mount and then again to the back. He slips off in the final seconds, and Varner punches. Great round, and the crowd goes nuts. MMAjunkie.com has it for Lauzon, 10-9.

Round 3 - Hug to start the third. Varner doesn't have a mouthpiece, and the officials never noticed. Attention finally given as Varner, himself, realizes it. Brief stop. Lauzon pressing, and he shoots low for a takedown. Varner sprawls well and backs away before scoring his own takedown. Lauzon bucks out underneath, and we start on the feet. Lauzon leaps in with a straight, but Varner answers with a flurry of shots. Right hands traded. Three minutes remain. Varner scores another takedown. Lauzon sweeps and nearly gets the back. Varner switches back over, but Lauzon locks in the triangle choke. It's in, but Varner does not want to give up. Lauzon throws in a few elbows and readjusts the hold. The tap comes. Incredible finish to an incredible fight. Joe Lauzon def. Jamie Varner via submission (triangle choke) - Round 3, 2:44.
http://mmajunkie.com/news/29960/ufc-...ve-results.mma
---
Currently Active Users Viewing This Thread: 1

(0 members and 1 guests)
Posting Rules

You may post new threads

You may post replies

You may not post attachments

You may not edit your posts

---

HTML code is Off

---