vBookie Event

: Manny Gamburyan vs Michihiro Omigawa (UFC on FOX 4)
This event is over.
UFC on FOX 4: Manny Gamburyan vs Michihiro Omigawa
---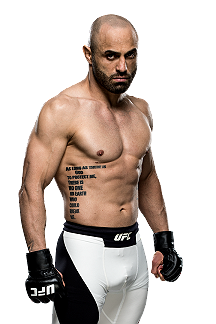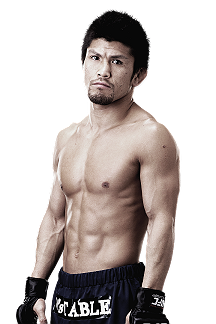 ---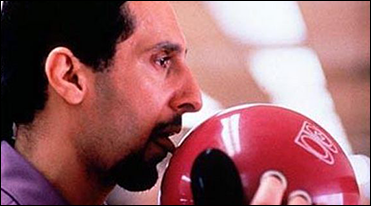 (Sig by Killz)
Quote:
Round 1 - Referee Luis Cobian oversees these two featherweights. Gamburyan takes the center and walks forward. Omigawa misses and early low kick, and he's trying to stay mobile early. Gamburyan chops the leg. Gamburyan inching closer, looking to explode. Crows wants Gamburyan to unleash. He's a little tentative to start, and Omigawa drops him with a straight. He pops right back up before Omigawa can capitalize. Omigawa continues to circles to his left refusing to stop in the pocket. Gamburyan is cutting off the cage but not pulling the trigger. he does score with a right and then another to the body shortly after. Leg kick for Gamburyan. Halfway into the round. Gamburyan staggered again, and now it's Omigawa stalking. That changes quickly as Omigawa returns to the cage. Firefight in the center and both land. Gamburyan lands two jabs and a right to the body. Omigawa doing his thing, moving odd and staying hard to hit. Omigawa digs to the body but eats a counter. Left hand for Omigawa, and Gamburyan drops for a leg. Omigawa pulls away. Flurry to end, and MMAjunkie.com gives it to Omigawa, 10-9.

Round 2 - Both fighters busy to start the second, and the crowd erupts in delight. Omigawa takes the center, but Gamburyan quickly woks out and shoots for a takedown. Omigawa sprawls and gets his arm under the neck. Gamburyan continues to press in and scores a takedown on a single-leg attempts. Omigawa immediately stands. Gamburyan wrestles him to the floor. Omigawa pops up again, but Gamburyan stays tied to the body and drags the fight to the floor. This time he transitions quickly to the back. Fighters on their sides. Gamburyan can't get the choke and instead elects to slide over to mount. Omigawa tries for a straight armbar underneath. It's not there, but it allows Omigawa to cagewalk back to his feet and pull away. One minute left. Gamburyan still a little tentative when they restart. He does wing a power right, but Omigawa is walking forward. Gamburyan works in a left hand and misses a high kick as the round closes. MMAjunkie.com sees it for Gamburyan, 10-9.

Round 3 - Gamburyan gives a quick bow to start the closing round. Both fighters again busy with the hands. Gamburyan land s high kick, and Omigawa is hurt. He staggers away. Gamburyan lands another hihg kick. A third one scores. Incredible chin from Omigawa, but he still has to be rocked. He tries to shake it out. Gamburyan was very busy and tense, but he's settling in now. Omigawa returning fire with several punches, and he scores flush. Back-and-forth action brings the crowd to life. Two minutes in. Gamburyan drills Omigawa in the body. Still, the Japanese fighters walks forward. Gamburyan takes a quick look at the clock. Gamburyan presses in and scores a takedown. Omigawa refuses to stay on the floor. He pops up and tries to latch on to a guillotine. He looks like he may be able to lock it in, but Gamburyan pops out and scores a takedown. Final minute. Omigawa back to his feet, and he tries again to latch on to a guillotine. Gamburyan is kneeling and may be in trouble. He survives and pulls free, though he looks like he may be a little lost. He looks at the clock. Final seconds tick away in a fantastic fight. Great third round. MMAjunkie.com sees it for Gamburyan, 10-9, despite the submission attempts and awards him the fight 29-28. Manny Gamburyan def. Michihiro Omigawa via unanimous decision (29-28, 29-28, 30-27).
http://mmajunkie.com/news/29960/ufc-...ve-results.mma
---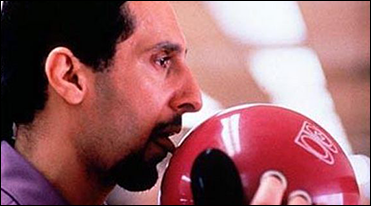 (Sig by Killz)
Currently Active Users Viewing This Thread: 1

(0 members and 1 guests)
Posting Rules

You may post new threads

You may post replies

You may not post attachments

You may not edit your posts

---

HTML code is Off

---