vBookie Event

: Ben Henderson vs Nate Diaz (UFC on FOX 5)
This event is over.
! mill on Benson. I want Diaz to win so badly but I see Bendo smothering him.
---
mad props: Toxic
shit! I put my money on Benson by mistake. I wanted to put it on Diaz. That's what I get for betting in the morning before I have my caffeine.
You'll be happy after the fight.

Sent from my Samsung Galaxy S3
---
Think. It Ain't Illegal Yet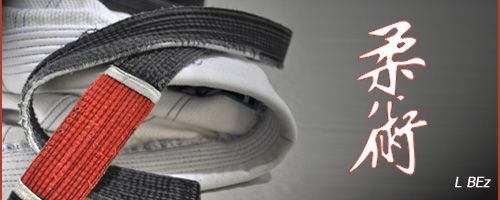 "Discipline Hurts Less Than Regret"
Quote:
You'll be happy after the fight.

Sent from my Samsung Galaxy S3
Yeah I'll be happy because Nate will be Champion. Hopefully OU pulls through this week and I can lay a larger amount on Nate before the fight.
Flyweight
Join Date: Mar 2010
Posts: 234
Quote:
Yeah I'll be happy because Nate will be Champion. Hopefully OU pulls through this week and I can lay a larger amount on Nate before the fight.
I get to watch the game from a suite!!!
First trip to the new stadium, im looking forward to it except my buddy im going with is aggie to the bone.. should be a fun time..
Quote:
Round 1 - Referee Herb Dean in the cage for the night's main event with the UFC lightweight title on the line. Henderson with an early low kick and avoids a few Diaz jabs. Henderson misses a leg kick, and Diaz pushes into a clinch. He knees the leg, but Henderson turns off the cage. Short punches inside for Diaz. Henderson now answering with his own knees. Diaz tries to position himself for a toss, but Henderson remains upright. Jockeying for position inside. Henderson wraps the body and looks briefly for a takedown. Henderson muscling his opponent inside, but Diaz sneaking in several short punches and scoring points. They break, and Diaz lands an elbow. Henderson shoots in on a takedown and winds up in top position. Henderson standing, and he pushes in with big hammerfists. Diaz exposes his back to create room to stand. Henderson stays latched to the body before breaking apart with 90 seconds remaining. Low kick staggers Diaz, but Henderson can't get top position. Knees traded inside on the restart, and Henderson continues with the leg kicks. Henderson punches to move inside. They finish in the clinch, and MMAjunkie.com gives it to Henderson, 10-9.

Round 2 - Stiff leg kick again for Henderson. He gets a takedown shortly after and punches away. Diaz climbs up and eats a high kick and a knee to the body. Henderson pushes in again and smothers Diaz in the clinch against the cage. Henderson controlling the action against the cage. He lands an elbow as they break. Diaz struggling to get his boxing going. Henderson attacks the legs again and then punches to the body. Halfway mark. Henderson jabbing low, punching the leg. He follows with a big punch over the top, and Diaz drops. Henderson follows to the ground and looks to flurry. Diaz offers his back as he moves back to his feet. Gritty work by Diaz, but Henderson giving him no room to work. Left hand again for Henderson, and Diaz's right eye is bloodied from the work. Diaz scores a toss in the final minute, but Henderson moves right back to his feet and resumes the attack on the lead leg. Diaz switches stances with his lead leg badly damaged. Round ends, and it's all Henderson, 10-9.

Round 3 - Henderson continues to attack the leg. Diaz reaching with his punches, and Henderson scores a takedown. Diaz looks to attack the leg, but Henderson pulls free. Scramble on the floor, and they return to the feet. Henderson puts Diaz down again and lands an elbow on top. Diaz tries to get his legs high , but Henderson postures to pull free. Henderson stands and fights through a few kicks to his legs. Henderson looks to advance, and Diaz nearly sweeps but instead attacks the left leg of his opponent. Tense moments for Henderson, but he rolls through it all and moves on to Diaz's back. Diaz pulls free and again attacks the leg, but Henderson looks comfortable. Henderson in a splits as he defends. They scramble away, and Henderson scores with another big shot. Diaz attacks the leg yet again from his back, but he can't capitalize. Henderson pulls free and keeps up his attack. He takes another round on the MMAjunkie.com card, 10-9.

Round 4 - Henderson bouncing as we enter the championship rounds. Diaz still trying to get his vaunted boxing attack going, but Henderson alertly closes the distance and lands a knee inside. Takedown for Henderson, and he tries to take the back. Diaz won't allow that, but he still can't reverse the course of the momentum. Henderson staying in very tight and grinding away on the floor and in the clinch. Diaz up briefly, but Henderson brings him back to the floor, and he's opening up more with his strikes. Henderson striking to the head and body. Diaz tough underneath, and he's looking for options, but Henderson is comfortable on top and delivering strikes. Diaz rolls to the side and briefly secures the right arm. Henderson waits it out and pulls free before resuming his ground-and-pound attack. It's one-way traffic. Diaz is certainly not giving up, and he again looks to snatch the leg. Still, Henderson is in control. Henderson stands, and Diaz waves him down to come into the guard. Henderson refuses to do so, and Diaz crawls to his feet in the final seconds. Round ends, and MMAjunkie.com gives it again to Henderson, 10-9.

Round 5 - Final round, and Diaz is going to need something special. Doctors look at his swollen right eye, but he gets to fight. Diaz is waving his arms, looking to taunt Henderson into doing something silly. Instead, he moves back into the clinch and continues to control the positioning and pace of the fight. Diaz trying hard to wiggle free. Instead, Henderson elevates Diaz and slams him to the floor. Henderson pushes down on Diaz's guard and lands several big elbows. Diaz turns and climbs to his feet. Henderson is absolutely smothering his opponent and controlling every aspect of the action. Diaz tries to secure Henderson's right arm in a kimura grip, but he's forced to let it go. He crawls to his feet and tries again to take the arm, but Henderson is in no trouble. Final 90 seconds, and Diaz looks to score a desperation submission. Instead, Henderson simply slides out and batters his opponent with punches and elbows. Diaz is understandably frustrated. He asks Diaz to punch him on the chin. Diaz lands a strike at the end, but it's not enough. MMAjunkie.com gives the final round to Henderson, 10-9, and awards him the clean-sweep win at 50-45. Ben Henderson def. Nate Diaz via unanimous decision (50-43, 50-45, 50-45) to retain UFC lightweight title.
http://mmajunkie.com/news/2012/12/uf...d-live-results
---
Nice 20 million win for me
---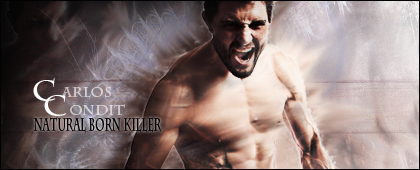 2012 FFL WINNER
CPL RECORDS
UFC 56-32-3 Strikeforce 10-4
Quote:
Nice 20 million win for me
nice little 5 mill for me, was hoping Bendo got that ko though in the 3rd
Currently Active Users Viewing This Thread: 1

(0 members and 1 guests)
Posting Rules

You may post new threads

You may post replies

You may not post attachments

You may not edit your posts

---

HTML code is Off

---