vBookie Event

: Stephan Bonnar vs Anderson Silva (UFC 153)
This event is over.
100k on Bonnar, just had too with those odds haha!
---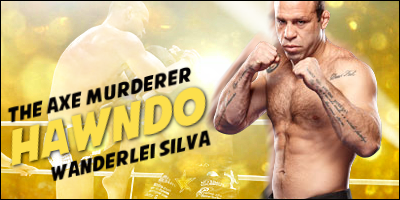 Thanks to Leakler for the sig
I'm totally against all in bets... but I'm definitely considering it on Silva right now.
128890 on Bonnar.

Now excuse me while I continue my search for a flying rhinoceros.
100 000 on a draw! I was gonna bet on Bonner for the odds, then i thought about it and figured a draw is just as likely as Bonner actually winning
---
mad props: Toxic
Aaaand 2 million on Silva also.
---
mad props: Toxic
All in on Silva. Even at those odds. I don't think Bonnar stands a chance at all.
Super Heavyweight

Join Date: Sep 2008
Posts: 4,364
100k on Bonnar just for shits and giggles if he wins.
Quote:
Round 1 - Referee Marc Goddard in the cage for the evening' main event. Bonnar charges forward and looks to strike early. Silva slips, and Bonnar drives in for a takedown. Silva sprawls against the cage. Silva defending well, but Bonnar is relentless in his effort. Crowd boos, as they want Silva to have a little room. Bonnar refuses to give an inch. Elbow and short punches for Bonnar. Two minutes in, and Silva gets a Thai clinch. Bonnar drops for a takedown, but Silva gain defends. Silva with a knee inside an a mice right hand. Bonnar breaks away, and Silva oddly goes to the cage with his hands down. Bonnar misses a spinning kick, and Silva is toying with his opponent, going right to the spot where Bonnar apparently wanted him. Short punch inside for Silva. He drops his hands and Bonnar hits him. Bonnar punches away from the outside. He's landing, but Silva appears unfazed and willing to take it. Scramble for a takedown, and a knee to the body drops Bonnar, and Silva follows with punches on the floor. Bonnar is in incredible pain, and the fight is over. Massive favorite does what he's supposed to do, but he did with with Silva-esque flair. Anderson Silva def. Stephan Bonnar via TKO (knee and punches) - Round 1, 4:40.
http://mmajunkie.com/news/31045/ufc-...ve-results.mma
---
47 bets on Bonnar
---
Sig credit: MC
~ Lifetime Membership sponsored by RustyRenegade ~
Quote:
47 bets on Bonnar
lol 71 MILLION down the drain. what were people thinking? it went exactly how i thought it would.
---
Everybody good, plenty of slaves for my robot colony?
Currently Active Users Viewing This Thread: 1

(0 members and 1 guests)
Posting Rules

You may post new threads

You may post replies

You may not post attachments

You may not edit your posts

---

HTML code is Off

---