vBookie Event

: Marcus LeVesseur vs Carlo Prater (UFC on FX 5)
This event is over.
UFC on FX 5: Marcus LeVesseur vs Carlo Prater
---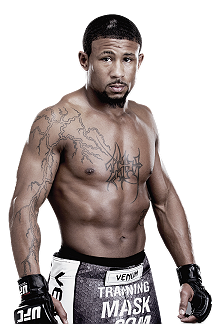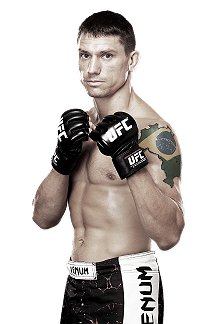 ---
Quote:
Round 1 - Referee Josh Rosenthal oversees this lightweight contest. LeVesseur misses with a big left hand to start. It misses, and Prater pushes into the clinch and wraps the body. Prater pushes LeVesseur against the fence. Knees traded inside, but Prater refuses to let go. Still, it's LeVesseur who scores the trip and winds up in top position. Prater has double underhooks, and it's a stalemate, so Rosenthal stands it. LeVesseur quick on his feet on the restart. Still, Prater avoids any serious damage and works again into the clinch. Prater leaps for a flying triangle. It doesn't come, but as he stats wrapped on his opponent, he looks for a guillotine. LeVesseur has his right arm under the leg, and he pushes Prater against the cage rather than looking for a slam. Crowd booing, but Rosenthal can't break this. Prater finally breaks the legs, and LeVesseur pops his head out. LeVesseur lands a knee inside. Another follows. Fight taking place in the clinch in the final minute. LeVesseur pressing in, but he won't get the takedown. Round ends, ad MMAjunki.com sees it for Prater, 10-9.

Round 2 - Inside leg kick for LeVesseur to open. He again looks for a haymaker, and Prater simply ducks it and moves into the clinch. Knees inside for Prater. Underhook on the right side. LeVesseur slides to the right and finally circles off the cage. Slow-paced fight again as the fighters grind it out in the clinch. LeVesseur lands one nice right as they break. He lands a left and moves inside again. Prater again scores the Thai clinch and goes to work, but LeVesseur pulls his head out and spins off the cage. Halfway point. LeVesseur ducks for a takedown, but Prater grabs a guillotine on the left-hand side. Rosenthal takes a close look, but LeVesseur offers a thumbs-up signal. Prater in half-guard, and LeVesseur pulls free. They stand up, and LeVesseur tries to fire off a power shot, but it misses. Final minute. Low kick from Prater. LeVesseur shoots in again, and Prater tries to snag the neck. He can't secure it. Not a ton of action through two rounds. MMAjunkie.com leans to Prater, 10-9.

Round 3 - Touch of gloves to open the final round. Inside leg kick for Prater. High kick hits the chest. LeVesseur returning fire, but he punches into a clinch, and Prater gets an underhook and presses his opponent into the cage. Dirty boxing and knees, and LeVesseur misses a nasty uppercut. He drops for a takedown, but Prater doing a fantastic job of defending the efforts from the decorated wrestler. Not a lot happening, and Rosenthal breaks the two. Halfway point of the final round. Prater with a high kick and a straight left, and he slips a LeVesseur haymaker. Prater is bleeding a bit from the mouth. LeVesseur presses in, and Prater wraps the neck and drops for a guillotine choke. Another confirmation to Rosenthal that LeVesseur is OK, and he pulls his head free. He needs to posture and push for a finish, but he settles for short shots to the body. LeVesseur driving in, but he isn't going to finish the fight. Prater tries for another guillotine at the bell. Round ends, and MMAjunkie.com sees it for Prater, 10-9, earning him the fight 30-27. Judges disagree. Marcus LeVesseur def. Carlo Prater via split decision (28-29, 29-28, 29-28).
http://mmajunkie.com/news/30926/ufc-...ve-results.mma
---
Currently Active Users Viewing This Thread: 1

(0 members and 1 guests)
Posting Rules

You may post new threads

You may post replies

You may not post attachments

You may not edit your posts

---

HTML code is Off

---