vBookie Event

: Phil Davis vs Wagner Prado (UFC 153)
This event is over.
UFC 153: Phil Davis vs Wagner Prado
---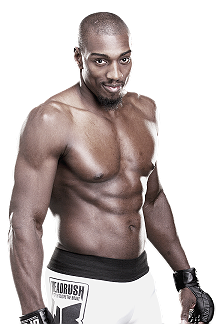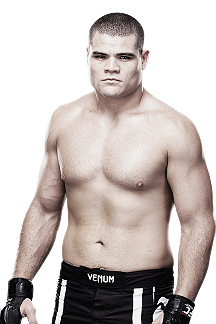 ---
Strange odds IMO, Davis will probably stand for too long and get knocked out.
---
There's something very creepy about Davis' smile in this picture.
Quote:
There's something very creepy about Davis' smile in this picture.
Creepy? I wouldn't say that. It's just a good old camp flirt. I get it from men all the time.
EDIT
All in ( 1.8m ) on Prada. Never seen him fight before. But he looks mean. Davis looks like a big poof.
Quote:
Round 1 - Referee Marc Goddard in the cage for this light-heavyweight rematch. Prado looks light and relaxed in southpaw stance. Davis stays away early. Davis avoids a high kick and fires a few jabs. Gauging the distance early. Davis slips a little as he moves in for a takedown, and Prado backs away. Prado lands a right, but Davis ducks it and scores a takedown. Davis in half-mount as Prado works to stand. Davis lands a few punches and works to the back in a scramble. Davis looking to get in a choke. Goddard warns Prado for grabbing the fence in defense. Prado continues to scramble and gets to his feet. However, Davis drives in with a massive slam takedown. Final minute. Davis staying tight. Crowd doesn't like a punch they think is illegal to the back of the head. Round ends there, and MMAjunkie.com sees it for Davis, 10-9.

Round 2 - Davis opens with a kick. Prado answers with his own. Prado circling left to open, and he blocks a Davis high kick. Prado kicks the body. Davis leaps in with a kick and then moves into the clinch. He changes levels for a takedown, and h e drags Prado o the floor. Right hands for Davis as he keeps his hops heavy on a kneeling Prado. The Brazilian moves up to his feet, but he can't create space until Davis backs away. Prado again with a high kick. Davis dives in again for a takedown. He doesn't get the initial effort, but a second move does get Prado on his back. Davis in side control. Prado tries to stay active and get off his back. Instead, he falls into a side choke. It's deep, but he somehow survives. Just as the crowd applauds the effort, Davis locks in an anaconda choke that seals the deal. Nice finish on for Davis. Phil Davis def. Wagner Prado via submission (anaconda choke) - Round 2, 4:29.
http://mmajunkie.com/news/31045/ufc-...ve-results.mma
Nice bet by warnerve
---
Currently Active Users Viewing This Thread: 1

(0 members and 1 guests)
Posting Rules

You may post new threads

You may post replies

You may not post attachments

You may not edit your posts

---

HTML code is Off

---