vBookie Event

: Thiago Silva vs Stanislav Nedkov (UFC on FUEL TV 6)
This event is over.
UFC on FUEL TV 6: Thiago Silva vs Stanislav Nedkov
---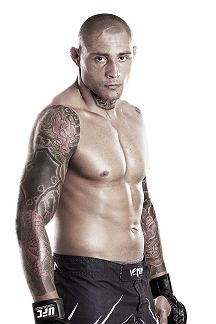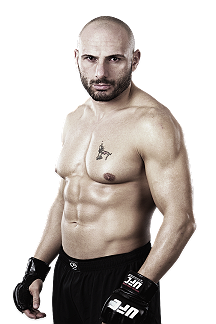 ---
Quote:
Round 1 - Referee Steve Perceval in the cage for the night's co-main event. Nedkov wants to touch gloves, but Silva waves him off. Nedkov comes out punching and backs his opponent to the cage as he wraps the body. Silva defends against the cage as Nedkov continues to grind away. Silva lands a big knee but then slips to the floor. He pops quickly back up and they trade bombs in the pocket. Nedkov with his arm around the waist. Silva eventually pulls away after another knee. Halfway mark of the first. Silva with a sharp kick before Nedkov comes rushing in with big punches and moves again into a clinch. Crowd behind Silva, and he's done a fine job of remaining upright. He lands another knee to make some space, and we start again in the center. Nedkov moves back into the clinch position. Another Silva knee creates space, but Nedkov closes it yet again. Fight finishes against the fence. MMAjunkie.com sees it for Nedkov, 10-9.

Round 2 - Nedkov had his hands on his knees at the end of the first. Will be interesting to see what he has left. Silva stats with a few low kicks, and one hits the cup. We take a brief break. Nedkov returns to the clinch attack on the restart. Silva throws a few knees inside, but Nedkov just pushing in. Perceval doesn't like it and breaks them. Silva with a chopping leg kick to restart, but Nedkov continues to grind away with his clinching attack. Silva has yet to hit the deck, but this is getting a little slow, and the crowd lets Perceval know they'd be just fine with another restart. They finally break apart just past the halfway mark. Silva lands a kick to the thigh, and Nedkov complains ti's low. Perceval says to fight on. Nedkov continues to walk down Silva, who lands a few shots inside before falling back into Nedkov's clinch. Punches inside from Silva, who breaks away again with a little more than a minute left. Silva kicks the body and then again to the thigh. Nedkov looks exhausted, and his hands are down. Kick to the outside of the thigh before Nedkov drops him with a haymaker to the temple. Nedkov pounces, but the round ends, and Silva survives. MMAjunkie.com sees it again for Nedkov, 10-9.

Round 3 - Silva looks to have recovered in between rounds, but he's likely going to need a finish. He starts like he knows it and is quickly on the attack. Nedkov throwing haymakers, and he is done. He turns to Perceval for something, but Silva pushes forward and takes him to the floor. Silva locks in the arm-triangle choke and dismounts. The choke is in, and Nedkov has nothing in defense. Meek tap from Nedkov, fight over. Great comeback. Thiago Silva def. Stanislav Nedkov via submission (arm-triangle choke) - Round 3, 1:45.
http://mmajunkie.com/news/31483/ufc-...ve-results.mma
---
Currently Active Users Viewing This Thread: 1

(0 members and 1 guests)
Posting Rules

You may post new threads

You may post replies

You may not post attachments

You may not edit your posts

---

HTML code is Off

---