vBookie Event

: Dennis Siver vs Nam Phan (UFC on FOX 5)
This event is over.
UFC on FOX 5: Dennis Siver vs Nam Phan
---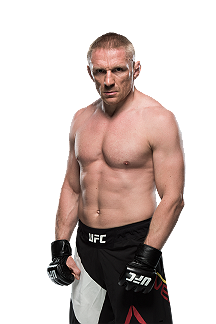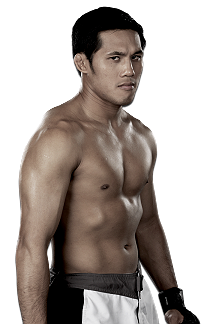 ---
Quote:
Round 1 - Referee Anthony Hamlett in the cage as the preliminary bouts shift to FX. Leg kicks traded to open, and both are throwing hard to open. Siver mixing quick punches, as well, as he seems to be starting quickly. Phan still walking forward, and he eats a spinning kick to the body. Siver very active, and he's finding a home for his right hand. Siver kicks the inside of the leg and then the outside. Another spinning kick scores. Siver is in a groove and is beating Phan to the punch. Phan does score with a slick left hand, but Siver is the one with the volume of blows. Front kick scores for Siver. Phan doesn't look rocked, but as the final minute approaches, he's taking a ton of shots. Siver lands hard with a kick to the body. Siver looks for a potential takedown but winds up letting it go in favor of punches. Another big spinning kick from Siver, and he cruises through the first with a 10-9 score on the MMAjunkie.com card.

Round 2 - Siver comes quickly out again with snapping low kicks and straight punches. Siver moving well and looks like he has energy in reserve. Phan still moving forward, but he eats a left that drops him to the canvas. He gets right back up and gets into the line of fire. Siver's kicks are flowing to all levels. Phan is starting to find his boxing range, and he's certainly not intimidated, but he's getting outworked. Front kick to the face again for Siver. Spinning kick to the chin for Siver, and he moves in for a takedown and into side control. Phan on his left side, and he gets half guard. Siver postures up and lands a few short elbows and then several punches. Two minutes remain. Phan trying to slow things down underneath, but Siver is finding room to punch. Final minute of the second, and Siver is in side control. He tries to take the back as Phan scrambles and instead moves to mount. Siver in complete control at the bell. Impressive work through 10 minutes for Siver, who takes the round on the MMAjunkie.com card.

Round 3 - Siver not moving quite as franticly to open the third, but he's still rattling off kicks. Just 30 seconds in, he slips a punch and drives in for a takedown, immediately setting up in top position. Phan has half guard underneath, but Siver is working to isolate the right arm. As Phan is distracted, Siver moves to mount. Phan immediately scrambles back into half guard, but as time ticks away, it's obvious he's in trouble. Punches come from Siver, as well as a few big elbows. Halfway point of the third. Siver uses his leg to isolate Phan's arm and continue to grind away. Punches are relentless from the top, and thunderous elbows and forearms add to the damage. Phan deserves credit for his heart, but he has been overwhelmed in this fight. More punches come in the final seconds, and Siver takes the third round on the MMAjunkie.com card, 10-9, for a 30-27 win. A few 10-8 scores would certainly not surprise. Dennis Siver def. Nam Phan via unanimous decision (30-24, 30-25, 30-26).
http://mmajunkie.com/news/2012/12/uf...d-live-results
---
Currently Active Users Viewing This Thread: 1

(0 members and 1 guests)
Posting Rules

You may post new threads

You may post replies

You may not post attachments

You may not edit your posts

---

HTML code is Off

---