vBookie Event

: Ramsey Nijem vs Joe Proctor (UFC on FOX 5)
This event is over.
UFC on FOX 5: Ramsey Nijem vs Joe Proctor
---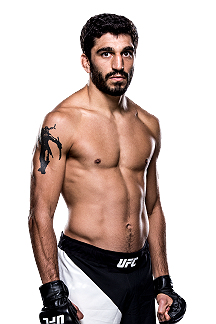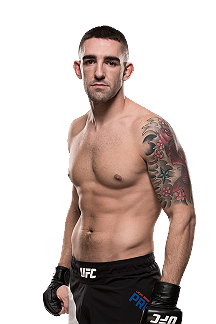 ---
Quote:
Round 1 - Referee Dan Miragliotta oversees this lightweight contest. Nijem with an early kick to the body, and he shoots in for a takedown. Proctor wraps his left arm around the neck and looks for a standing guillotine. Nijem stays patient as he presses for the takedown. Proctor doesn't have the choke, and he finally lets go. They both unleash punches in the pocket, and Nijem adds a few knees inside. Kick to the body drops Proctor, and Nijem pounces. Proctor turtles, and Nijem flurries with punches. Proctor covers up against the cage, and Nijem steps in with one hook. Proctor tries to crawl to his feet, but Nijem takes the back. He works over to mount, but Proctor alertly slides out and up to his feet. Proctor's face bloodied, and he returns to the guillotine as he defends against the cage. Nijem again sinks in a hook on a kneeling Proctor, who scrambles to the feet. They flurry, and Proctor lands a solid blow. Nijem looks wobbled, and he tries to slow things down as Proctor settles on top in the final minute. Proctor can't capitalize, and MMAjunkie.com gives the back-and-forth round to Nijem, 10-9.

Round 2 - They start quickly again, and Proctor looks rejuvenated. Nijem trying to fight at range and use his long frame. Proctor finding a home for counter left hooks. Nijem answers with a right-hand return. Nijem reaching with overhand punches that are landing. Still, Proctor looks comfortable and is walking forward. Halfway point, and Proctor seems to have the crisper shots in the standup department. Nijem shoots in for a takedown. Proctor tries to roll through and into top position, but Nijem alertly presses him back down and takes top position. Nijem stands to pass guard, but Proctor seizes the moment and escapes up. He immediately looks to attack the back. He tries to transition into mount and push Nijem to the floor, but Nijem settles on to his knees. Proctor continues to wrap the neck, even as Nijem pulls him over and to his back. Confident work for Nijem, who left his neck in danger while reversing fields. Tight round and finishing on top might have got the frame for Nijem. Still, MMAjunkie.com gives it to Proctor, 10-9.

Round 3 - Both look to box early, and Nijem scores a low kick. Nijem returns to the overhand right and then kicks the body. Nijem has some spark back in the final round. Nijem looks for a takedown, and Proctor tries to dive out for an armbar. No dice, and a kimura attempt fails, as well. Nijem takes top position and wraps the neck a bit as he thinks about the guillotine. Proctor moves to his knees and explodes to his feet. He immediately looks for a guillotine and willingly goes to his back. Nijem settles on top, and then the pair scrambles up. Slick transition from Proctor, who moves to the back and then shifts off for and armbar. Nijem keeps the pressure high and pulls his arm free. Time running down, and while Proctor has had a few good submission attempts, it's Nijem who has spent a lot of time in top position. Less than a minute, and Proctor transitions out to his knees in north-south. Nijem scrambles up at the end and rattles off an impressive flurry that seals the win. MMAjunkie.com gives the round to Nijem, 10-9, awarding him the fight 29-28. Ramsey Nijem def. Joe Proctor via unanimous decision (30-27, 29-28, 29-28).
http://mmajunkie.com/news/2012/12/uf...d-live-results
---
Currently Active Users Viewing This Thread: 1

(0 members and 1 guests)
Posting Rules

You may post new threads

You may post replies

You may not post attachments

You may not edit your posts

---

HTML code is Off

---