vBookie Event

: Colton Smith vs Mike Ricci (TUF 16 Finale)
This event is over.
TUF 16 Finale: Colton Smith vs Mike Ricci
---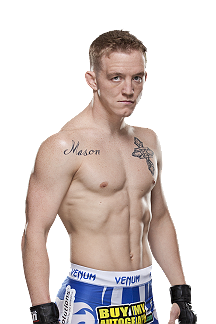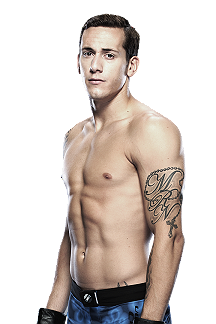 ---
Quote:
Round 1 - Referee Steve Mazzagatti in charge of this "TUF 16" final. Southpaw Ricci misses an early high kick, and Smith shoots a leg. Ricci pulls free and elbows the head, but Smith scrambles away before suffering too much damage. He pushes quickly back n and locks the body before elevating and taking his opponent to the floor. Ricci calmly climbs back to his feet, but Smith stays tight and gets on hook in against his opponent. Ricci tries to use the cage to peel him off. Eventually, he drops to his knees, and Smith gets both hooks in. Ricci rolls, and Smith stays on his back. Plenty of time remaining with more than two minutes left. Smith switching arms but can't get it, and Ricci feels a little space to roll free. They touch gloves on the restart after a fun scramble. Ricci stays at distance and looks to strike. Smith dives in again on a takedown, but Ricci defends well. Less than a minute. Smith refusing to lose the bodylock, and he scores another takedown. Ricci climbs again to his knees as round ends, and MMAjunkie.com gives it to Smith, 10-9.

Round 2 - Ricci again opens with kicks. Smith answers, and it looks low, but Mazzagatti doesn't see it. Smith rushes in to continue the assault, and Ricci seems to strike the throat. No call there either, so we fight on. Odd sequence, and Smith continues to push forward and scores another takedown. Smith works around to the back as Ricci tries to create space for himself. Smith trying to sink in his hooks. Hi tries for the rear-naked choke, but it's not there, and he's too high, and Ricci escapes to the feet. It doesn't matter, as Smith again drops him to the floor. Smith's wrestling is winning this fight handily with two minutes left in the round. He transitions again to the back. Hooks ares in as he looks for the choke. It's on the chin, so he's to let it go. Ricci trying to roll free, but Smith's legs are tight to the body, and he's not going anywhere. Time ticking away. Ricci tucks his chin as Smith tries once again for the choke. It's not there, but he takes another round on the MMAjunkie.com card, 10-9.

Round 3 - Touch of gloves to open the third before kicks are traded again in the center. Smith immediately shoots in again for the takedown and not surprisingly is able to bring the fight to the floor. He's immediately on the back again and looking for the choke. Ricci looks both tired and extremely frustrated, and he needs a finish. Meanwhile, Smith looks for an arm-triangle choke before slipping again to the back. Smith is in firm control on the back. Ricci is defending against the choke, but he's offering nothing in terms of counters. Ricci rolls to his knees, and Smith is latched on to his back. It doesn't appear he'll be able to get a finish, but he's left little doubt as to the winner of this fight. One minute left, and Ricci is going to need a miracle. He does spin in and get to top position. Smith turns to expose his back. Could this be the comeback of all comebacks? Ricci slides off looking for an armbar, but Smith pulls free and answers that question. Round ends, and it's clearly Smith, 10-9, who takes the fight on the MMAjunkie.com card, 30-27. Colton Smith def. Mike Ricci via unanimous decision (30-27, 30-27, 30-26) to become the "TUF 16" champion.
http://www.mmajunkie.com/news/2012/1...d-live-results
---
Currently Active Users Viewing This Thread: 1

(0 members and 1 guests)
Posting Rules

You may post new threads

You may post replies

You may not post attachments

You may not edit your posts

---

HTML code is Off

---